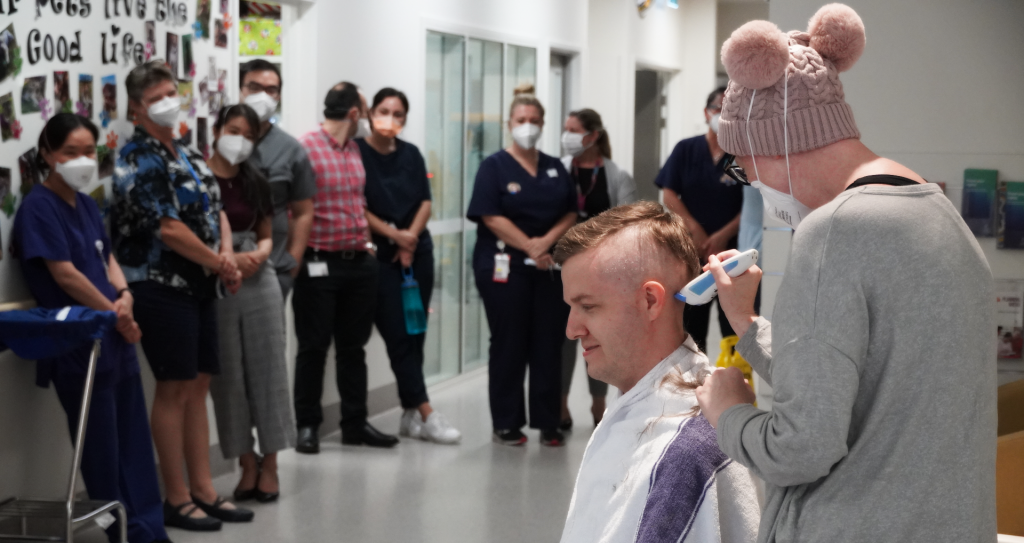 Doc loses locks to support Leukemia research
At the Royal Adelaide Hospital (RAH), delicate operations are usually conducted by highly trained specialists. On this occasion on ward 7E, it was a patient, Laura, performing the procedure on her doctor's golden locks. Hematology Registrar Dr Andrew Vanlint has...
Get community news
Get the latest community news from the Central Adelaide Local Health Network (CALHN).
Central Adelaide LHN acknowledges the traditional owners of the lands on which its sites are located. We respect their spiritual relationship with their country and that their cultural and heritage beliefs are still as important to living Aboriginal and Torres Strait Islander people today.
The Central Adelaide Local Health Network website is licensed under a Creative Commons Attribution 3.0 Australia Licence. © Copyright 2020