A video series for GPs, health professionals and the general community about health research and how it connects to patient care.
Video series: Translating Research Diabetes-related foot complications are responsible for 70-80 % of amputations in Australia. Hear how Professor Rob Fitridge's research is improving health outcomes for diabetics with persistent foot wounds and preventing...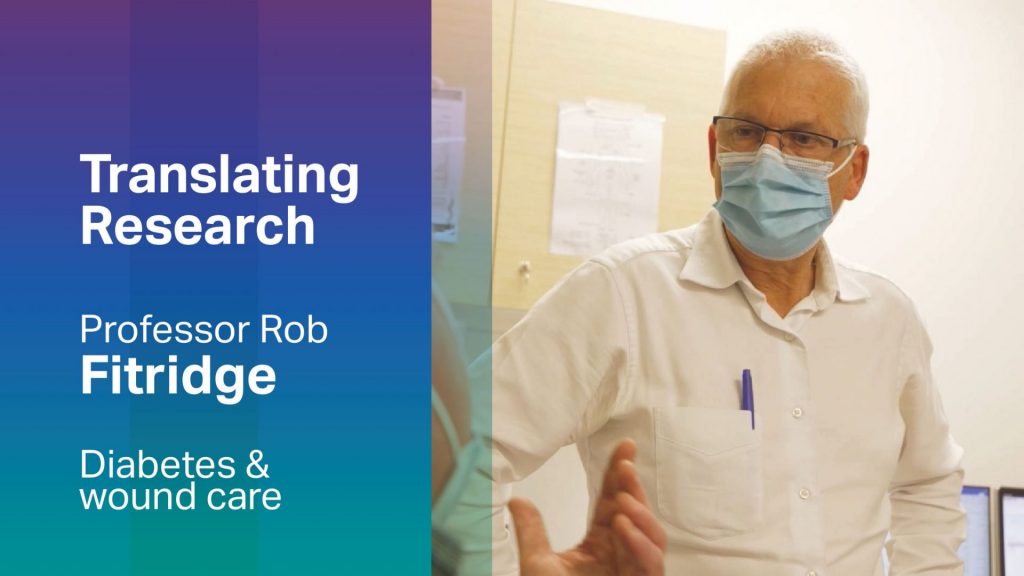 Central Adelaide LHN acknowledges the traditional owners of the lands on which its sites are located. We respect their spiritual relationship with their country and that their cultural and heritage beliefs are still as important to living Aboriginal and Torres Strait Islander people today.
The Central Adelaide Local Health Network website is licensed under a Creative Commons Attribution 3.0 Australia Licence. © Copyright 2020