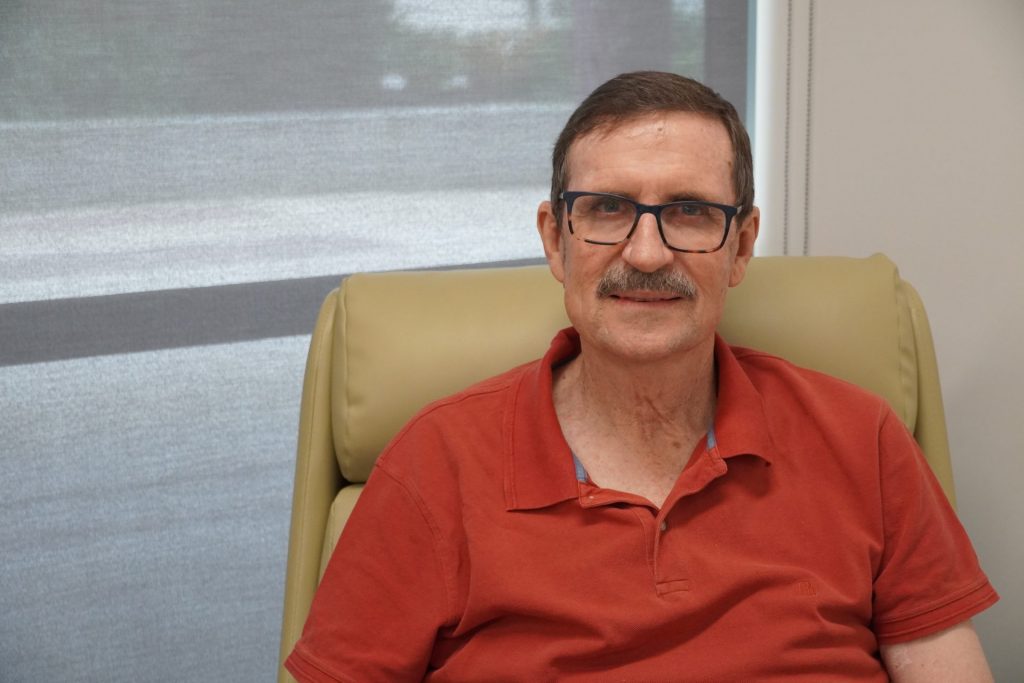 RAH's world first trial of new drug for bone marrow cancer
A patient at the Royal Adelaide Hospital (RAH) is the first person in the world to be infused with a new drug to treat myelofibrosis, a type of bone marrow cancer. "It was now or never, and if it can make a difference then I'm happy to be part of it." patient Greg...
Join CALHN today to be part of a health system that is truly world-class.

We're currently recruiting trainee medical officers, enrolled and registered nurses and allied health professionals to work across our network.
Interstate and international applicants are encouraged to apply.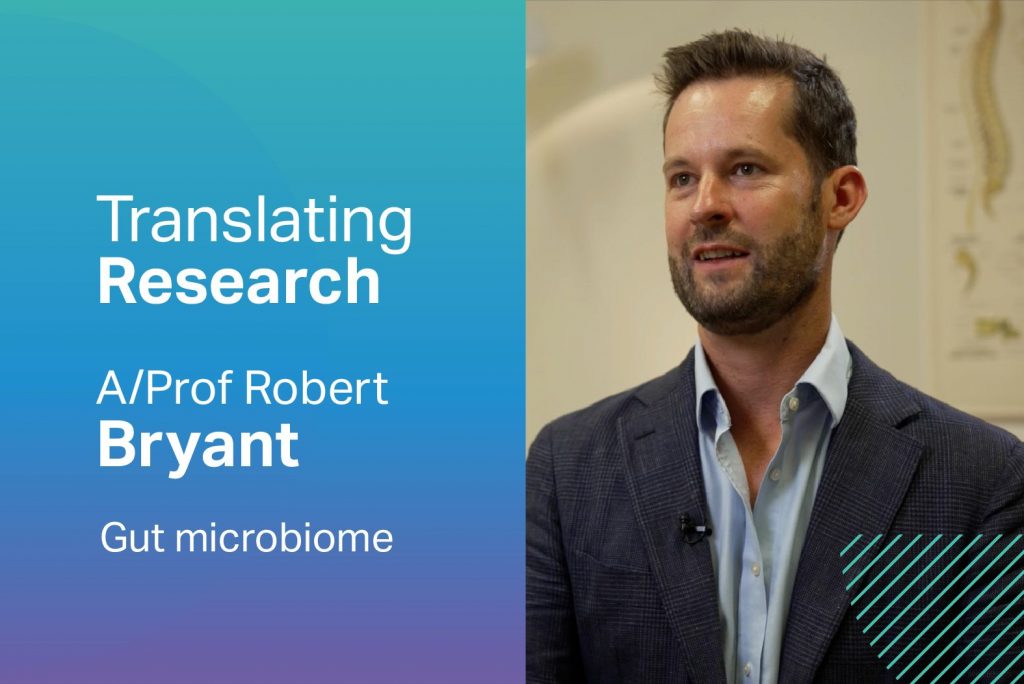 Improving the gut microbiome to heal inflammatory bowel diseases
Video series: Translating ResearchIn this episode, we hear how Associate Professor Robert Bryant is using microbial manipulation to help fight inflammatory bowel disease (IBD).We learn about:how changes in the gut microbiota could be driving increased rates of IBD...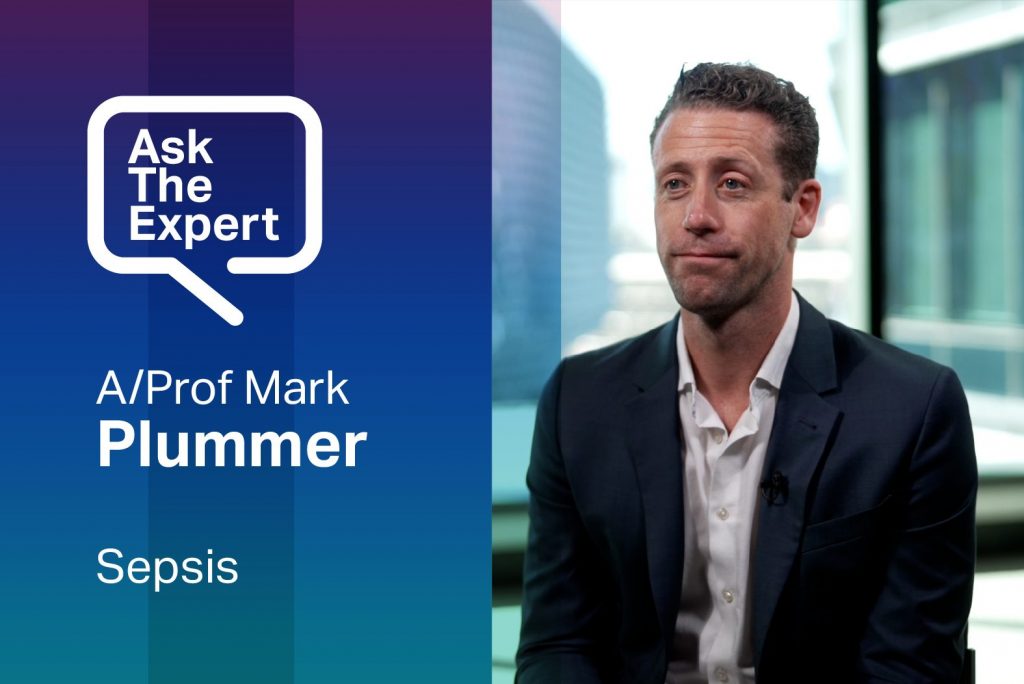 Why is sepsis so serious? Ask the Expert with A/Prof Mark Plummer
Video series: Ask the Expert Sepsis is the body's severe response to an infection which causes damage to its own organs and tissues. In this episode, we ask expert, Associate Professor Mark Plummer, key questions about sepsis. We learn about: why it is so serious...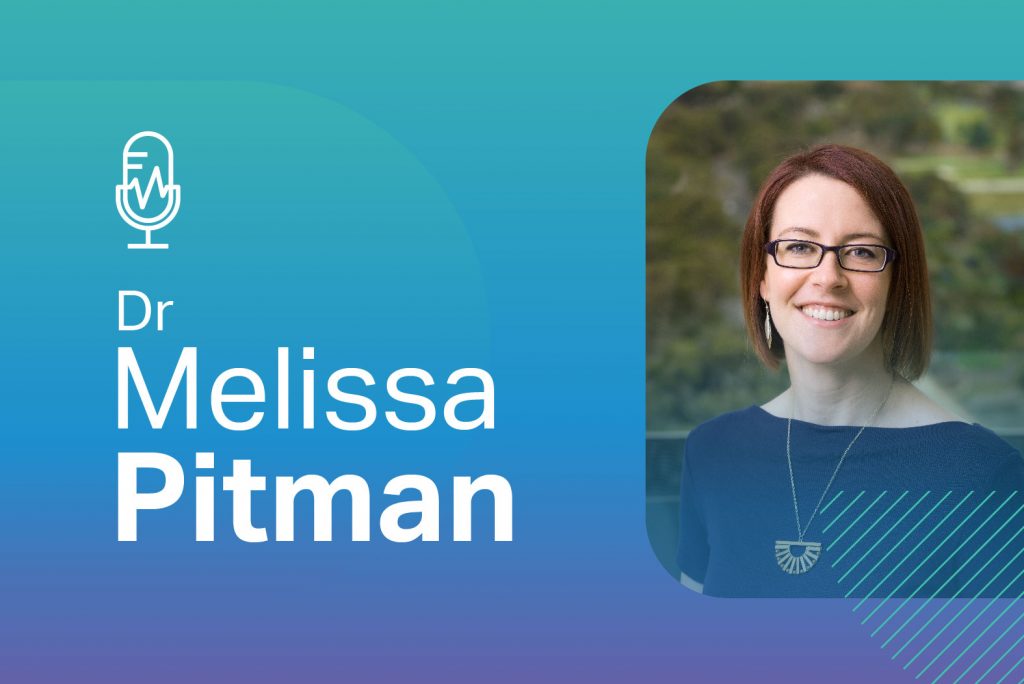 Beating the 'silent killer'
Research Pulse podcast: Episode 14 In this episode, we discuss work towards overcoming resistance to ovarian cancer treatment. Our guest is Dr Melissa Pitman, ovarian cancer researcher at the Centre for Cancer Biology. We learn about: why ovarian cancer is known as...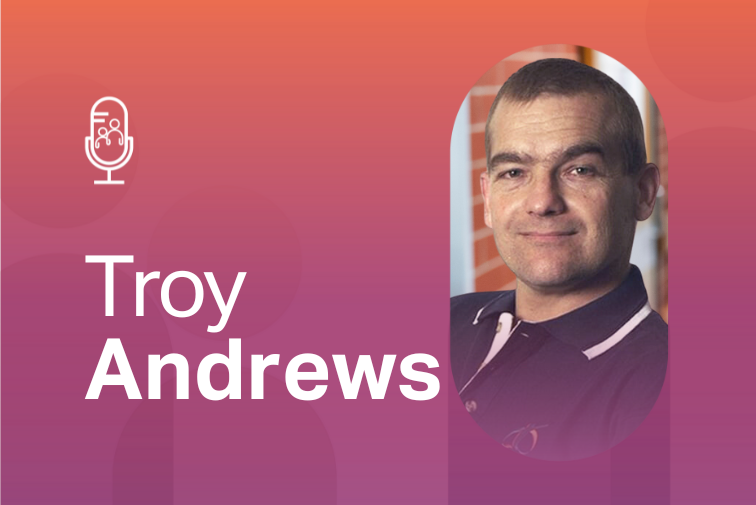 Moving forward: living with a spinal cord injury
In this episode of the Our People podcast, we speak to Troy Andrews about his role at the SA Spinal Cord Injury Unit, which supports patients as they begin their recovery and learn to maximise their independence and abilities. Troy was living with his family on a...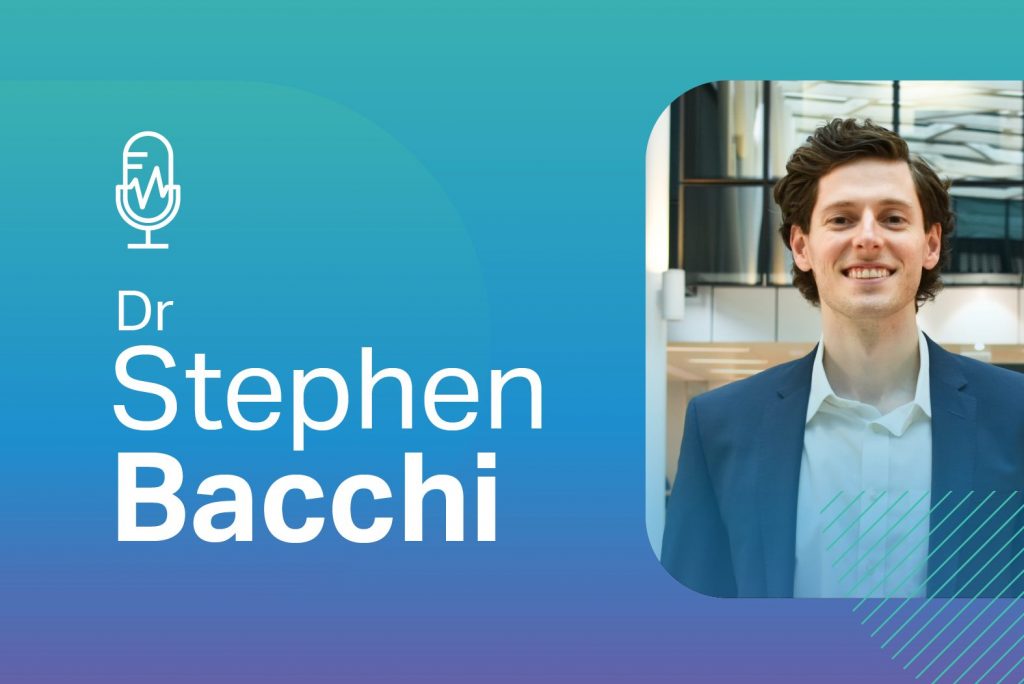 Using AI to predict inpatient outcomes
Research Pulse podcast: Episode 13In this episode, we discuss research using machine learning to predict patient outcomes within the first 24 hours of arriving at hospital after a stroke.We speak to Dr Stephen Bacchi, neurology registrar and researcher the Royal...
Investing in world-class research supports our strategic ambition to deliver world-class care to the community.
Learn more about our research focus, who we partner with and the community events we run.
Get access to our latest research news and publications.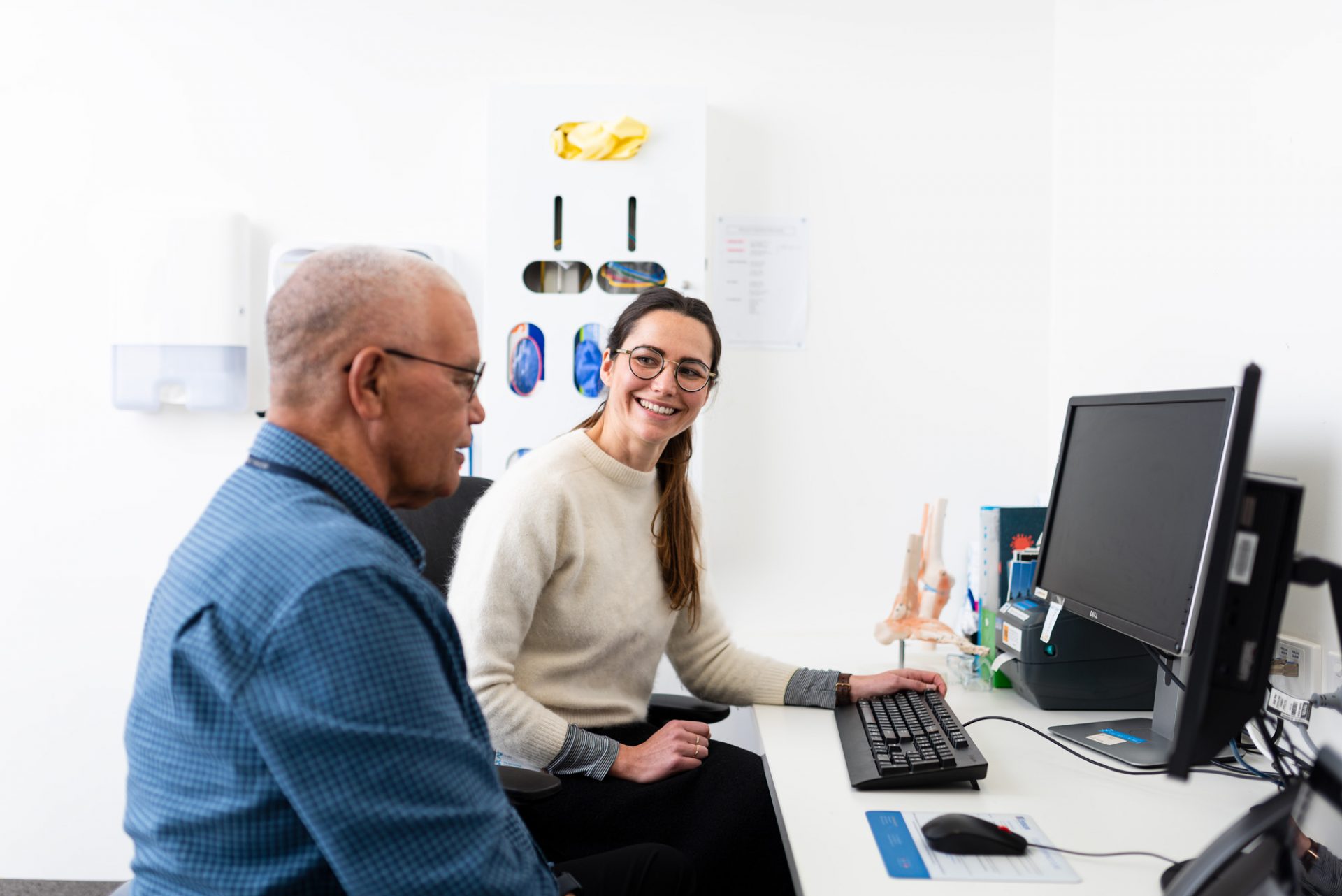 We are committed to providing safe and high-quality healthcare to all, with your feedback vital to ensuring we continue to improve and provide better services to the community. 
Let us know your suggestions, compliments, complaints and advice about any CALHN site or service.
Get in touch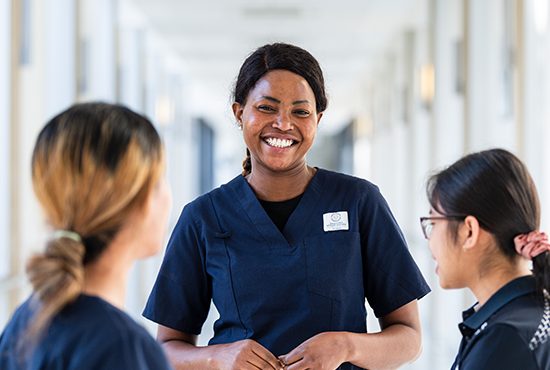 Join CALHN and work for a world-class health service based in one of the world's most liveable cities.
We are currently recruiting across all healthcare professions, with generous incentives available. Interstate and international applicants encouraged to apply.
Work for us
Our sites and services cover metropolitan hospital sites, including the Royal Adelaide Hospital and The Queen Elizabeth Hospital, as well as Hampstead Rehabilitation Centre and Glenside Health Services.
We also provide state wide services across South Australia incorporating SA Pathology, BreastScreen SA and more.
Find out more about what we provide and see our visitor guidelines for all sites. 
Central Adelaide LHN acknowledges the Kaurna people as the traditional owners of the lands on which its sites are located. We respect their spiritual relationship with their country and that their cultural and heritage beliefs are still as important to living Aboriginal and Torres Strait Islander people today.