We are central
Shaping the future of health with world-class care and world-class research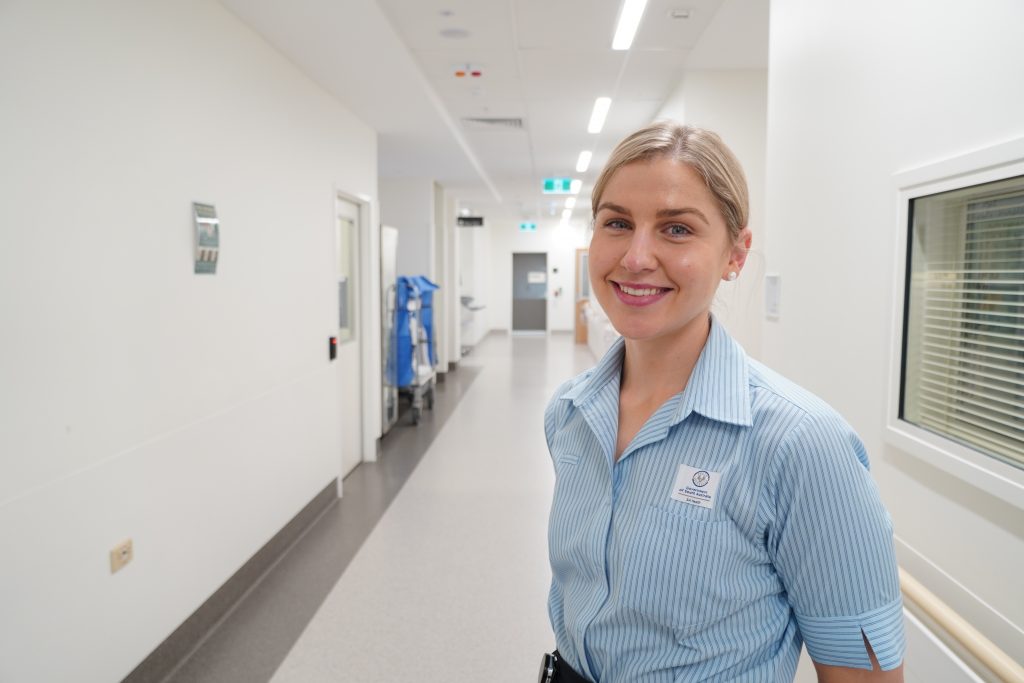 Innovation in nursing leadership strengthens COVID-19 response
Building resilience, easing fatigue, improving workflows and strengthening working relationships are just some of the benefits of an innovative initiative developed and implemented by the nursing leadership in South Australia's dedicated COVID-19 inpatient ward....
At Central Adelaide Local Health Network our nursing team achieves the extraordinary every day.
We're looking for experienced nursing staff to join us and help us shape the future of health through world-class care and world-class research.
The Central Adelaide Local Health Network (CALHN) has an important role in improving the health and wellbeing of South Australians by delivering world-class integrated healthcare and hospital services.
CALHN brings together the Royal Adelaide Hospital as a major quaternary facility, The Queen Elizabeth Hospital as a general hospital, Hampstead Rehabilitation Centre, St Margaret's Hospital, and Glenside Health Services for acute and community mental health rehabilitation.
We also deliver a range of specialised community and clinical health services across the state. Our statewide clinical services include BreastScreen SA, SA Pathology, SA Medical Imaging and SA Pharmacy. Community health services include SA Dental Service (including School Dental Services), SA Cancer Service, SA Prison Health and Donate Life SA
While we primarily care for the health needs of the community within Adelaide's eastern, central and western metropolitan area, our highly specialised capabilities means many people from rural, remote, interstate and overseas also access our services.
We highly value research and we have many internationally recognised researchers undertake ground-breaking work in our hospitals, giving our patients access to the latest treatments and ultimately leading to better care.
Our partnerships with local and international universities and health networks allow us to share, learn and collaborate across clinical, education and research areas, enabling us to become a leading academic health sciences network and translate this into best practice models of care.
With an annual budget of more than $2.7 billion, our network is working hard to be high performing, accountable and operate in line with Australian benchmarks.
CALHN employs more than 15,000 staff and our network and our consumers benefit from the support of around 570 volunteers.
Like other local health networks, our Chief Executive Officer reports to a governing board which has oversight of our strategy, risk management, governance and performance.
Read about our latest achievements in the 2019-2020 financial year Snapshot document PDF (8MB)​
Our hospitals and services
We are committed to Reconciliation
Reconciliation is about strengthening existing connections and establishing new relationships built on mutual understanding, trust and respect with the Aboriginal community of South Australia. 
The Central Adelaide LHN (CALHN) Reconciliation Action Plan has been developed to guide, support and hold us accountable as we uphold our values and make reconciliation a reality.
Central Adelaide LHN acknowledges the traditional owners of the lands on which its sites are located. We respect their spiritual relationship with their country and that their cultural and heritage beliefs are still as important to living Aboriginal and Torres Strait Islander people today.
The Central Adelaide Local Health Network website is licensed under a Creative Commons Attribution 3.0 Australia Licence. © Copyright 2020