Saying 'yes' to a marriage proposal from her partner was the first thing Molley Jones said as her speech recovered from a life-threatening stroke.
Molley's story
Molley, 50, had a severe stroke at her home in Broken Hill in May this year, leaving her unable to speak, and with paralysis in her face and limbs.
After clot busting medication given at Broken Hill Hospital failed to work, she was flown to the Royal Adelaide Hospital (RAH) and underwent a life-saving endovascular clot retrieval (ECR) that afternoon. Without treatment, the stroke would have left her severely disabled or have been fatal.
Dr Jim Jannes, CALHN Associate Professor and Head of Neurology led the procedure, which involves  inserting a plastic sheath into the femoral artery via an incision in the groin, through which catheters are introduced and manoeuvred into the brain to remove the blood clot.
When Molley work, she was unable to move, talk or communicate with her family, but her cognition was clear and calm.
Remarkably, after three months of treatment, Molley says she is 90 per cent recovered having gained mobility through yoga and has returned to driving. Molley's speech is near perfect and she was excitingly able to verbally accept a marriage proposal from her partner.
While fatigue remains a barrier, Molley has a renewed vigour for life and aims to return to work as a nurse, breed her border collie dogs, get married and advocate for life after stroke to sufferers and their families.
"I felt empowered to make decisions about my own recovery once I returned home. Life's a bit brighter, a bit lighter. I don't have down days now and I appreciate imperfection," says Molley.
Molley's journey through stroke has been far from a fairy tale, but she still got her happily ever-after.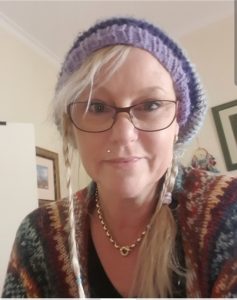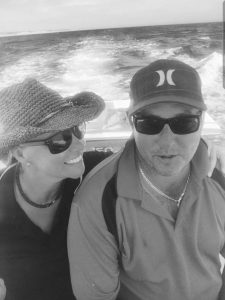 (Pictured: Molley and fiance Brett.
Advances in stroke technology and clinical trials
The RAH's Head of Stroke Unit, Professor Tim Kleinig says administering treatment is time-critical and the first several hours after a stroke is crucial, such as in Molley's case.
"Approximately 85 per cent of cases are ischaemic, caused by a blockage of an artery within the brain, which reduces cerebral blood flow. If not resolved within a few hours, there can be irreversible brain damage," says Professor Kleinig.
Across the CALHN network, about 1200 stroke patients are treated each year, and 250 of those receive the ECR procedure.
With stroke treatments and the speed in which these treatments are provided on the improve, stroke patients are achieving better outcomes.
"Through advances in technology and our practical techniques at the RAH, the outcomes are more and more often nothing short of miraculous for patients and their families," says Dr Kleinig.
Patients can now have their clot removed in one of two ways – either using self-expanding stents, which expand into the clot and trap it, or with suction thrombectomy technique, which vacuums the clot from the artery.
These life-changing stroke treatments have been proven through the last decade of work by the RAH Stroke Unit, which is currently participating in ground-breaking national and international stroke trials.
One such trial combines clot busting medication with ECR allowing treatment beyond the normal timeframe of up to 24 hours post-onset, to enhance brain blood flow restoration.
"The results of the trial may further improve outcomes for patients with stroke, especially patients who are in rural and remote areas or who wake up with stroke.
This means more patients with stroke are able to return home, return to work, and get back on track to living a fuller life," says Professor Kleinig.
This multi-partner trial is currently underway at the RAH, with hopes of this becoming routine care in the next five years and is owed to the world-class care and world-class research expertise within the CALHN network.
"Through its concentration of technology and expertise, the RAH can integrate research into clinical practice, speeding up the development and testing of new treatments, and apply them to the general population," says Professor Kleinig.
This includes liaising with the South Australian Ambulance Service (SAAS), SAMI for advanced neuroimaging, and chartered flight partners with for rural patients with Care Flight and The Royal Flying Doctors Service, treating patients from as far away as Darwin.
CALHN continues to be the world-class stroke facility providing service delivery model that leverages local and global partners to streamline connected care to patients and their families.