Researchers at the Royal Adelaide Hospital (RAH) are looking at ways to make the transition from childhood to adult health services smoother for adolescents with inflammatory bowel disease. 
A drastic change
As a 17-year-old, Amelia found the sudden change receiving treatment at an adult hospital to be daunting and overwhelming after transitioning from the Women's and Children's Hospital (WCH) to the RAH. 
"I went from a place dedicated to supporting children, to somewhere designed to support adults with their health and wellbeing needs," said Amelia.
"I think being sick forced me to be more mature anyway, but the transition was still really daunting, and I didn't feel prepared to be treated as an adult and thrown a whole lot of new information without the same level of support I was used to.
For adolescents with IBD like Amelia, the move from childhood medical services to unfamiliar adult services can be a drastic disruption to their much-needed care. 
A disrupted transition can lead to patients disengaging from their care and treatment which could impact their emotional, social and psychological wellbeing. This could then increase IBD complications such as disease flares, hospitalisations, and surgery. 
Laying a foundation of health
Dr Kate Lynch, Head of IBD Services at the RAH, is working to improve the experience for young people when they move to the RAH. 
"Patients with IBD suffer greatly. The chronic and relapsing nature of IBD has a huge impact on a person's emotional, social and psychological health and wellbeing," said Dr Lynch, Head of IBD Services at the RAH.
"Improving the transition experience could make a big difference on the clinical outcomes for young people and set them up for a lifetime of health."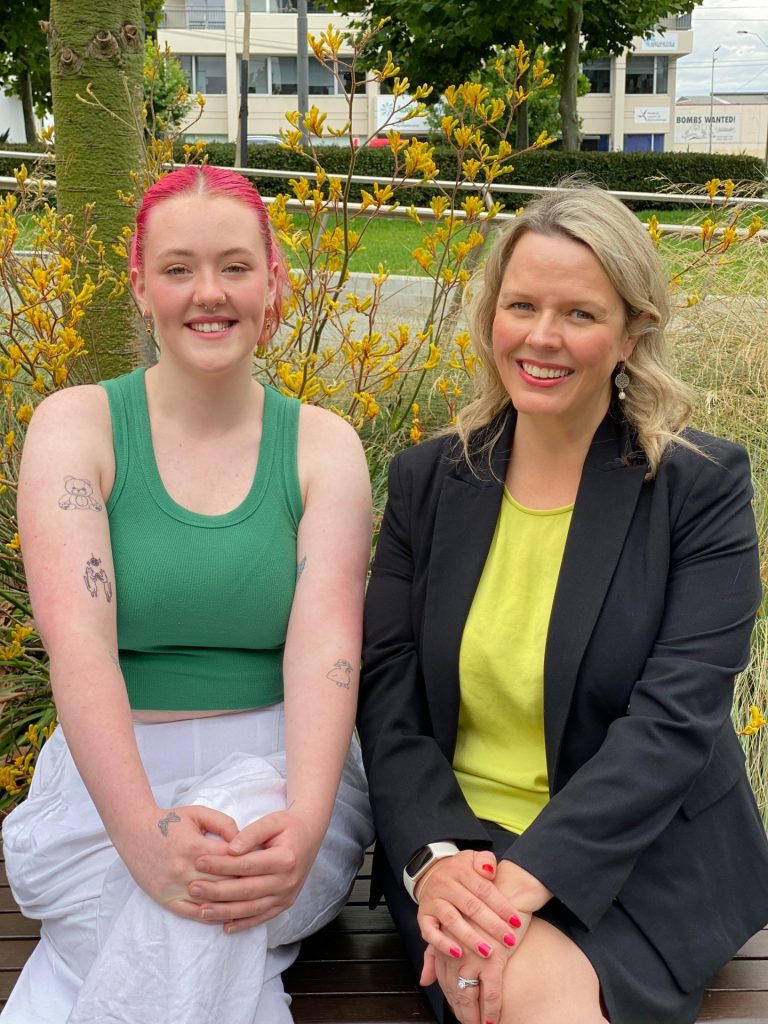 She is looking at which factors contribute to a poor transition and how this affects clinical outcomes and quality of life, and what can be done to improve the adolescent transition processes. 
These findings, together with existing international recommendations, will form the basis of a formal IBD adolescent transition pathway from WCH to the RAH. This is envisaged as including a dedicated adolescent IBD clinic including both paediatric and adult gastroenterologists, IBD nurse consultants, an IBD psychologist and other allied health staff. 
"I think understanding how this disruption affects the health and well-being of patients will make a big difference, and I think a dedicated adolescent IBD clinic is an amazing idea," said Amelia.
Picture right: Amelia with Dr Kate Lynch (right)