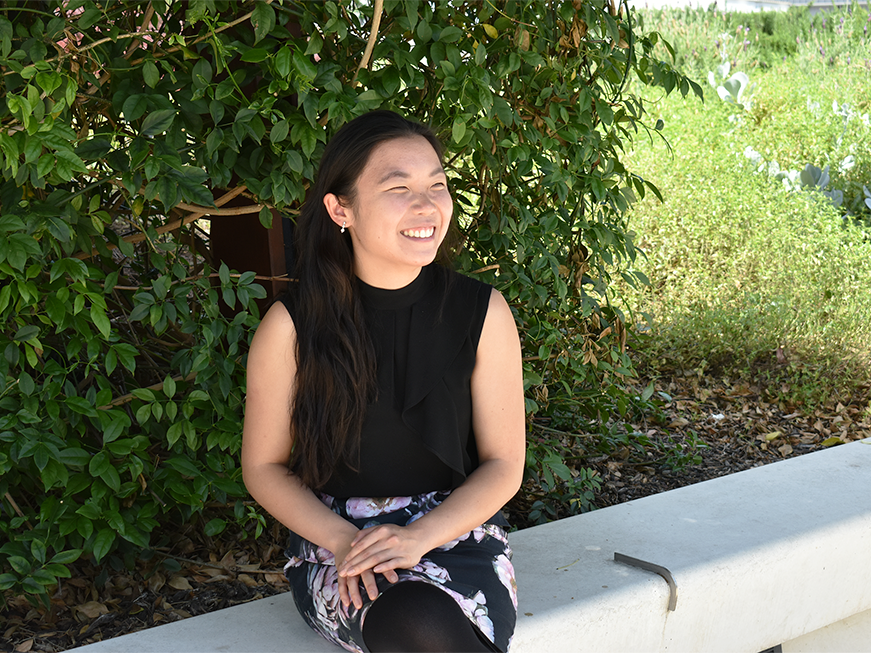 Central Adelaide's Dr Trudy Lin is one of just 20 special needs dentistry consultants in Australia.
Awarded SA Young Australian of the Year just a few months ago, Dr Lin works with the SA Dental Special Needs Unit and provides oral healthcare to people living with physical and intellectual disability, psychiatric illness, or complex medical issues including cancer.
Dr Lin is determined to provide dental care that is catered to her patients' specific needs to get the best results for them.
"Special needs dentistry goes beyond looking after only teeth. It's about looking after the person that the teeth belong to", Dr Lin says.
"From talking through each step of a procedure or finding alternative ways to operate, each decision is made with consideration for the individual's concerns and needs."
Patient, Anna, has been seeing Dr Lin due to her extreme fear of needles and operations and has found Dr Lin's holistic approach to be lifesaving and helpful in navigating and challenging her anxieties.
"Before I saw Dr Lin, I refused to see a dentist, even though one of my teeth needed to be extracted," Anna explains.
"I was too afraid to seek help and as a result, was in a lot of pain. Dr Lin worked with me until I felt ready for the procedure. Without her, I would not have able to go through it; she is kind, trustworthy and the most understanding person I've ever met."
"There is no one like her and I will keep coming to see her even when my tooth issues have subsided," Anna said.
People with disabilities are at a higher risk of poor oral health because they are more likely to have experienced poor nutrition, poor dental hygiene, and lack of access to oral health care services.
Dr Trudy Lin hopes that by increasing awareness of the importance of good oral health for those living with disability, fewer people will be impacted by the detrimental effects of not seeing a dentist.
"Plaque inhalation can cause aspiration pneumonia, a lung disease which is a leading cause premature death for people with disability in Australia. It's true in saying that brushing teeth saves lives"
"I want people living with disability to know that there is help if they need it."
"Every day, I am inspired by my patients' resilience and persistence through all of the barriers that are created by society."
"It's important for people to know that there are options to help every person access oral healthcare and that there are specialists to help support them," Dr Lin says.