Central Adelaide Local Health Network (CALHN) is celebrating the valuable service of its volunteers with a range of special events and activities to coincide with 2022 National Volunteer Week.
With more than 300 volunteers across CALHN sites and services giving up their time to provide assistance to patients, visitors and staff, the events are an opportunity for the network to thank them for their dedication, care and compassion.
CALHN volunteers support the organisation, including the Royal Adelaide Hospital (RAH), Hampstead Rehabilitation Centre (HRC) and The Queen Elizabeth Hospital (TQEH), in dozens of different roles including:
concierge service for visitors
inpatient support in areas including intensive care units, emergency department and the palliative care ward
patient escorts between sites for appointments
spiritual care
undertaking research at the Health Museum
SARAH'S gift shop staff
wig and sewing service for cancer patients
laundry service
patient rehabilitation and helping patients transition to life with a disability.
Throughout the week volunteers will be participating in a parade through city streets and be special guests at morning and afternoon teas which will include presentations of certificates of services and life memberships.
CALHN is also participating in the "Colour Your Community Red" initiative.
Visitors will see splashes of red across the network this week with staff wearing red to show their gratitude, while the RAH's front foyer will be illuminated in red, to honour all South Australian volunteers.
One of CALHN's longest serving volunteers, Wendy, joined the RAH Auxiliary in 1991, which raises funds for hospital research and medical equipment through the sale of mostly hand-made goods in the SARAH'S gift shop.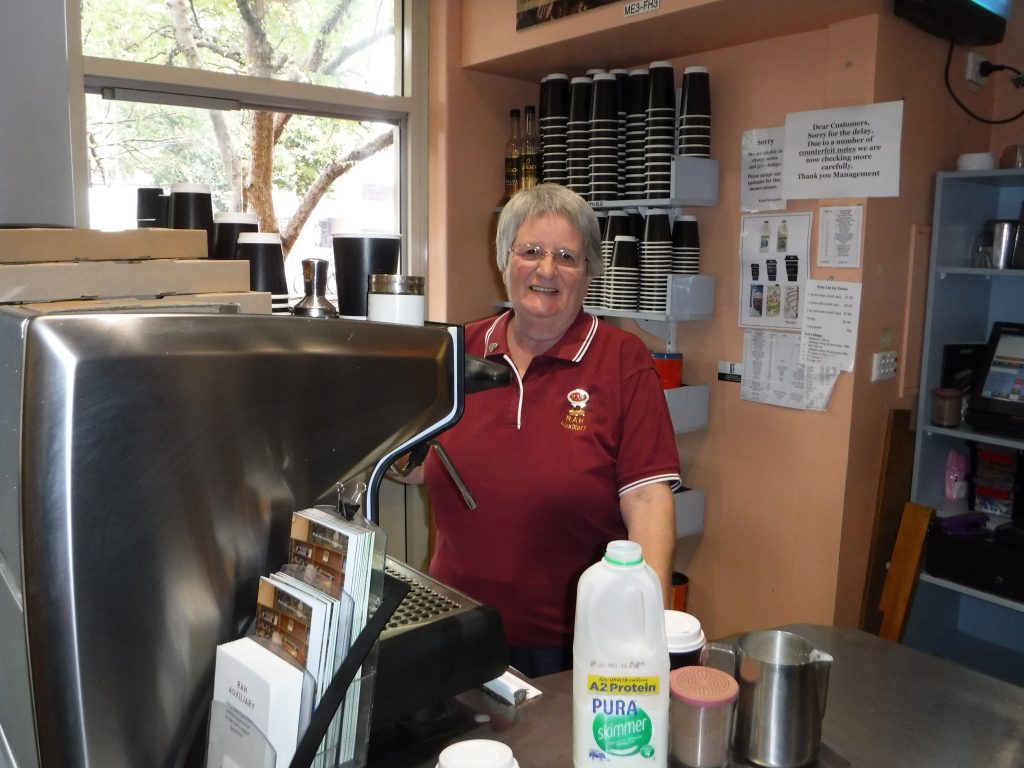 "What I love most is the friendships I have formed with not only the people that work at the kiosk and the RAH staff, but also the patients and their families," Wendy said.

"If I can put a smile on someone's face then I've done my job for the day."
CALHN chief executive Professor Lesley Dwyer said National Volunteer Week was a chance for the community to celebrate and recognise the vital work of volunteers and to say thank you.
"You are often the first friendly face that many of our patients and their families see when they enter one of our sites and provide such a valuable service for our community, particularly when they are most vulnerable," Prof Dwyer said.
"Our volunteers play an integral role in allowing us to provide world-class care and we wouldn't be able to do what we do without them."
If you are interested in volunteering at CALHN, vacancies currently exist at Hampstead and the Repat Health Precinct. Applications can be submitted online here.