The Kanggawodli Dialysis Service provides a culturally safe environment for consumers to access haemodialysis, which is helping to improve attendance.
The service has two dialysis chairs and is the only health service that offers dialysis and accommodation for Aboriginal renal patients.
The service is run in partnership with Northern Adelaide Local Health Network (NALHN) and Central Northern Adelaide Renal and Transplantation Service (CNARTS).
It is co-located with other services including SA Dental, Aboriginal Health Practitioners and Allied Health including podiatry, diabetes education and dietetics to help deliver integrated care.
CALHN Director of Dialysis, Professor Stephen McDonald says the fresh approach to treatment has received lots of positive feedback from both consumers and staff.
"The environment is quite different from the usual hospital or satellite dialysis facility, with ability for patients to interact with family and friends during treatments."
A home away from home
If consumers need to come to Adelaide for dialysis, in-house social worker at Kanggawodli, Margaret Rose works closely with them to help them adapt to being away from Country.
"Feeling disconnected to family can impact mental health, but when they're here at Kanggawodli, there's a real sense of family, connection and kinship", says Margaret.
The service works with a qualified chef and Central Adelaide renal dietitian to structure a culturally inclusive meal plan, using a fire pit in the communal courtyard (pictured below) for roasting kangaroo tail on weekends.
Patients can tend to the vegetable garden and harvest the yield for meals, and enjoy the outdoor spaces for rest, coming together and sharing stories.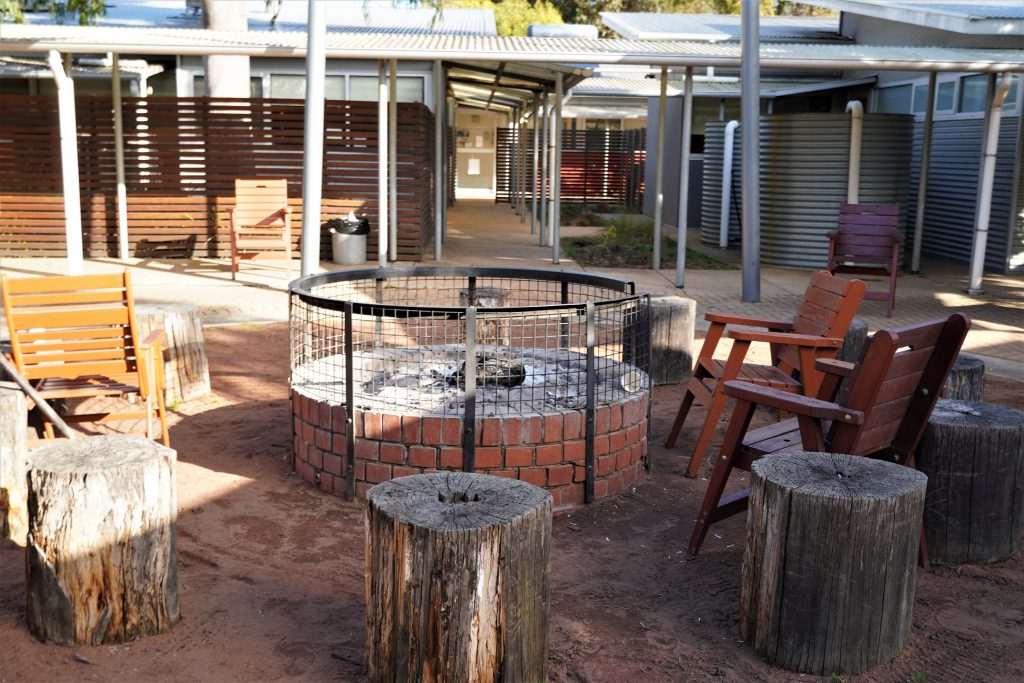 Mobile dialysis truck taking dialysis to consumers
In another effort to make dialysis access easier, a mobile dialysis truck provides respite dialysis in remote Aboriginal communities across South Australia.
Nurse Lead Specialty Medicine 1, Tiffany Whittington, says these two services are helping to improve treatment attendance.
"Our consumer reference groups have told us that a hospital-based model of dialysis care is not culturally inclusive and can cause anxiety. Kanggawodli provides a model of care that our consumers have told us they want. In addition, the mobile dialysis unit means patients that have been dislocated from community due to dialysis needs, can return to country for respite dialysis."
The custom-designed mobile dialysis truck was built, and is operated by, the Rural Support Service (previously Country Health SA) which supports all regional local health networks.
When not 'on the road', the truck can also operate from Kanggawodli to increase capacity thanks to new infrastructure which was built in 2021.
Professor Stephen McDonald says the services have significantly boosted patient access to this life-enhancing treatment, while also reducing hospital presentations by more than 50 per cent.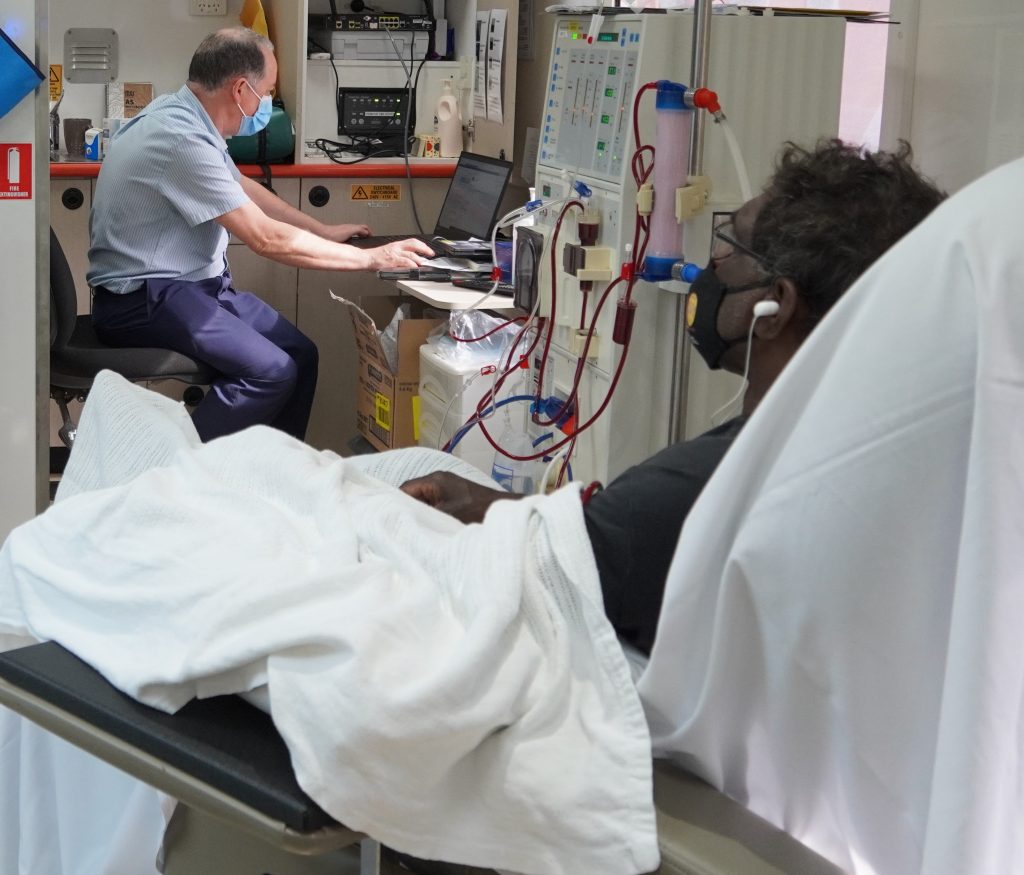 When Dirk (pictured), who usually dialyses in Pukatja in the APY Lands, had to be in Adelaide he preferred to access the culturally safe services provided at Kanggawodli.
Central Adelaide is focused on improving healthcare access for vulnerable communities through allied partnerships to deliver care that is connected and culturally safe.