On 8th March 2023, Central Adelaide Local Health Network (CALHN) is recognising International Women's Day (IWD) by celebrating the vital role our staff have in improving women's health.
We asked some of Central Adelaide nursing, medical and project staff for their reflections on how they are enhancing the health and wellbeing of women and providing equity in health-care.
Read their thoughts below:
Samantha, Nurse, Integrated Care – Refugee Health Service
"Delivery of equitable and appropriate health care is important for the refugee population settling in SA, as they face unique health challenges due to pre migration circumstances including displacement.
Refugees often come from places with limited access to healthcare, have experienced trauma and face significant language and cultural barriers that impact on their ability to access and receive healthcare.
For women of refugee background, health education and addressing issues, such as gender-based violence and personal safety are fundamental and empowering as many women have not had access to comprehensive reproductive, sexual health care in their home countries.

To ensure I deliver equitable nursing care it is important to address and understand factors such as clients' personal experiences, social customs and religious beliefs, with a trauma informed approach.
I am fortunate to run fortnightly women's health clinics at the Refugee Health Service, dedicated to this. For all refugees but particularly women who may not have had a voice in their home country, being a professional they trust and through encouragement in engaging in healthcare decision-making, a very powerful and equitable change can be felt."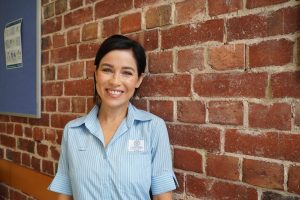 Esther, Nurse Consultant, Aboriginal Health
"As a Nurse Consultant in Heart and Lung for Aboriginal Health, equity in healthcare for Aboriginal and Torres Strait Islander women is my core business. I work with Aboriginal and Torres Strait Islander consumer experts and staff, following the patient on their cardiovascular disease (CVD) journey.
The key to improving equity in healthcare for Aboriginal women with CVD is through providing culturally appropriate care. This means empowering Aboriginal women to have a voice and role in design and delivery of healthcare services and resources that meet their unique needs.

Building trust with our consumers is critical. We work closely with other healthcare professionals to ensure that Aboriginal and Torres Strait Islander women with CVD receive comprehensive and coordinated patient centred care that follows the individual throughout the patient journey – beyond the doors of CALHN.

We ensure easier access to services by providing outreach clinics such as a telehealth service with the Adelaide Women's Prison and consistently engage with workforce skills development via a two-way learning model.
We see the strength that is deep in all Aboriginal women and by supporting and honouring their unique ways of Knowing, Being and Doing we strive to improve health outcomes for Aboriginal women."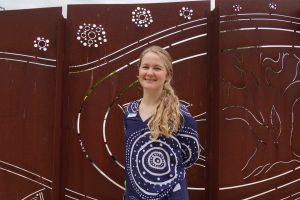 Dr Sarah, Pregnancy Advisory Centre
"Our multidisciplinary team always puts individuals at the centre of our care. We see women and pregnant people of various ages, cultural backgrounds, language groups, religious beliefs, abilities, socio-economic status, education levels, sexual orientations and gender identities.
Personally, I aim to provide healthcare that is unique to the individual, following a biopsychosocial approach. For some, this care is quite straightforward. More often, this care is very complex. We care for individuals who have experienced rape and/or reproductive coercion and abuse, victim survivors of domestic and family violence and individuals with complex mental health conditions and/or complex social circumstances.

In every encounter, I aim to be compassionate and empathetic to their individual circumstances. I provide unbiased and accurate information, to allow them to make informed choices about their healthcare needs and empower them in their decision making.
I view women and pregnant people as experts in their own life circumstances and their health, so I listen and appropriately tailor my care, aiming to achieve healthcare equity for all."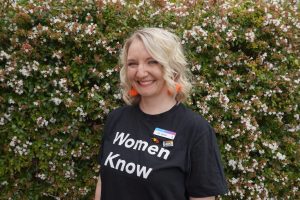 Associate Professor Shilpa, Kidney Specialist
"I work with the three major tertiary maternity hospitals in SA and support the care of women with kidney disease in pregnancy and I have a particular interest in women's health. Kidney disease commonly affects younger women at a crucial point in their lives where the desire for motherhood can be strong, but pregnancy may be high-risk.
I provide a clinical service where I navigate women through challenging decisions about pregnancy, optimise their health before pregnancy and support their care throughout a pregnancy – the aim is to achieve the safest pregnancy possible.

My clinical work is complemented by my research group, Pregnancy and Kidney Research Australia. I lead many studies where we are defining the patient experience and pregnancy outcomes, to develop safer pathways to motherhood.

I am involved in many teaching and training activities within nephrology and other disciplines to promote a focus on women's reproductive health issues. It's something that often falls to the bottom of the priority list in chronic disease care but is vitally important to women.
I am motivated by the women I care for – their positivity and strength in the face of enormous hurdles is inspiring, and when they come back to clinic with their babies it is a very special moment  for me and my team."
Listen to Shilpa talk further on our Research Pulse podcast.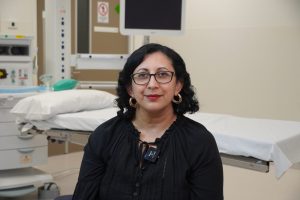 Alex, Nurse Consultant, Pelvic Mesh Clinic
"The subject of women's health is still regarded as taboo, despite efforts to normalise it over the years. Women continue to feel dismissed or vilified when approaching healthcare providers about symptoms they regularly experience such as pelvic pain, incontinence, menstrual changes and mental health struggles.
My role at CALHN is to acknowledge these downfalls and work to rebuild trust in a medical system that supports women experiencing suffering and harm related to the field of Gynaecology.

I aim to instil a positive change and attitude towards women's health as without a change of focus, the acceptance of individualisation and a desire to #embraceequity, women will remain a gendered minority.

The Pelvic Mesh Clinic recognises that one size doesn't fit all, therefore we work as a multi-disciplinary team, providing world-class, pioneering healthcare across a variety of surgical, medical, and allied health specialties.
My role ensures our consumer group receives comprehensive care appropriate for their individual needs and diverse symptoms, regardless of socioeconomic status, sexual orientation, abilities, or race."
Marita, Culturally and Linguistically Diverse Project Officer, BreastScreen SA
"BreastScreen SA has been providing a culturally appropriate and accessible breast cancer screening service to all eligible South Australian women for the past 30 years.
We support First Nations women and women from Culturally and Linguistically Diverse (CALD) communities to participate in two yearly screening by investing in a range of strategies that educate and empower women to see their own health as their greatest asset and priority.

Breast cancer is the most common cancer diagnosed in all women and evidence shows that if it can be diagnosed at an early stage, many lives will be saved. This is why BreastScreen SA is dedicated to providing equity and access to all South Australian women from ocean to outback.

BreastScreen SA provide translated information in 25 different languages and access to free interpreter services for bookings and clinic appointments.
We also engage with community elders to develop resources that forge a connection to culture and work closely with Aboriginal Health workers to deliver culturally appropriate education sessions and opportunities for women to screen together as part of a group."