International Women's Day is a time to celebrate the impact of women, to reflect on change and to call for more in order to break down gender inequity. We asked some of our Central Adelaide staff for their experiences and reflections on gender bias – read their thoughts below:
Ngara, Senior Project Manager Aboriginal Strategy
As a Ngarrindjeri woman I have found myself walking in two worlds for most of my adult consciousness, so my experience of IWD is my own.
What is most important to me, is that Aboriginal women are no longer invisible in the community and are afforded the same respect and opportunities of the dominant culture.
For too long Aboriginal women have been overlooked and unfortunately experience discrimination based on both gender and race. Diversity, inclusiveness and equality should be at the heart of positive planning, decision making and everyday acts.
What comes to mind for me, is that we should remind ourselves to come together as a collective to actively #breakthebias with a growth mindset. I believe that to get started, we should give ourselves permission to call out instances where Aboriginal women are unseen or ignored. The acts of a few, whether it be an unconscious or conscious, has the same outcome and can negatively impact upon individuals and communities and inhibit progress.
Aboriginal women offer expert knowledge and experiences that cannot be obtained from anywhere else, and we should elevate the requirement to include their diverse voices to all areas of our business. We would benefit from bringing Aboriginal women into the conversation, the diversity of voices across the 250 plus Aboriginal language groups in Australia would add a deep understanding to any dialogue or think tank.
These changes to behaviours seem small and they are, but they are significant suggestions that I think can lead to inclusion and positive change.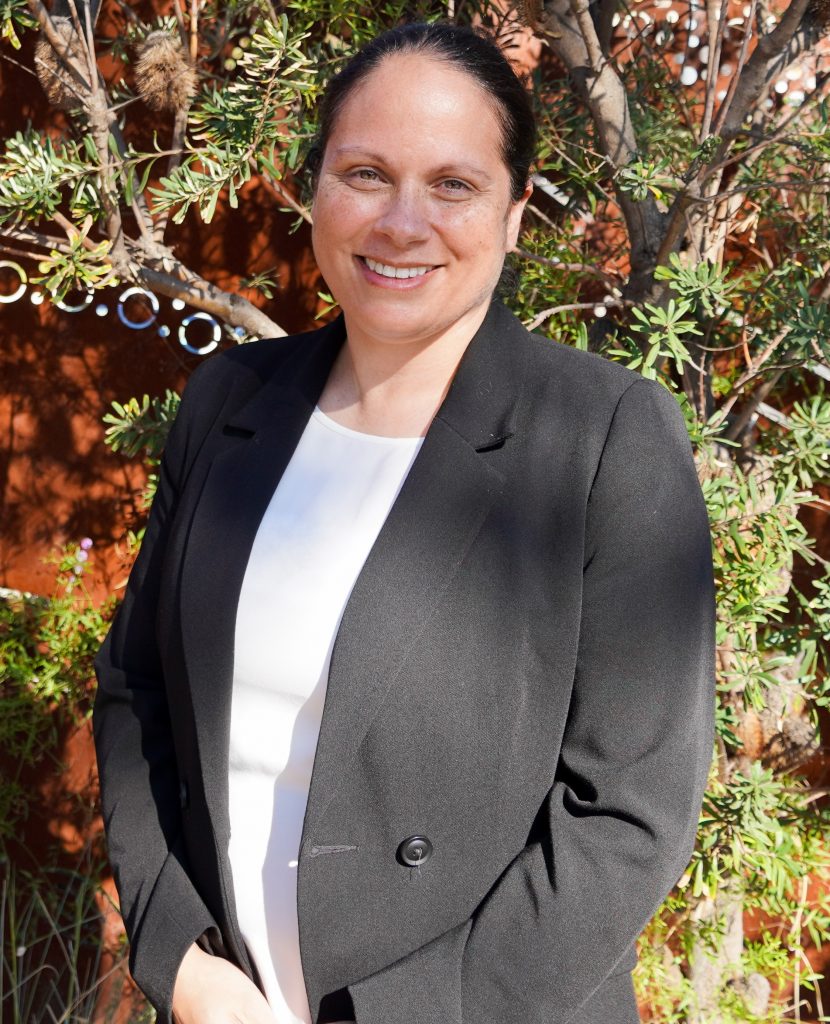 Megan, SA Pathology CALHN Site Manager
Diversity educates us.
Equality empowers us.
Inclusiveness validates us.
In a world full of uncertainty, we can level the playing field and make a difference.
Yes, we can #BreakTheBias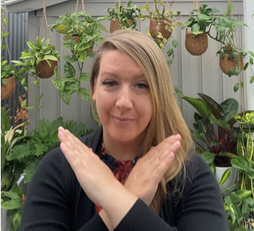 Dr Bijun, Acting General Manager Adelaide Dental Hospital, SA Dental
Reflecting on IWD, I am reminded of how fortunate I am to be working for an organisation where women have strong representation in numbers and in leadership, and where our contributions are celebrated and valued, free from bias and discrimination. But I am also reminded that it's not like that in many workplaces, communities, or countries.
As a first-generation migrant growing up in Australia, I recognise that my life could have been very different had my parents not made the sacrifice to leave their homeland. To grow up here with no barriers to an education, career choices or workplace participation based on my gender is something that I've taken for granted. So, I consider myself a "lucky one". And that means I also have a responsibility and role to play in advocating and championing for the same rights for all women.
To me, overcoming gender bias starts with self-awareness. Challenging yourself and others around you to ask if you hold a gender bias view, whether it is conscious or subconscious. Acknowledging or calling out behaviours that propagate gender bias. And ultimately stepping up – becoming an ally regardless of your gender, race or background, and to stepping outside your comfort zone – to challenge the norms and for women in particular, breaking free from the "imposter syndrome".
#Breakthebias is a call to action for all of us. So that to be free from gender bias, discrimination or inequality should not be considered luck, but a basic right for all women.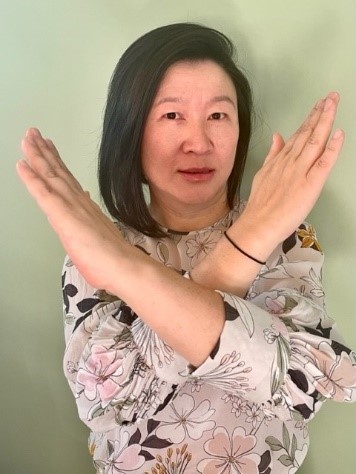 Rebecca, Laboratory Manager, SA Pathology 
I am 30 years of age and one of the youngest managers within SA Pathology.
I believe the only limits we have as women are those we set for ourselves.
It is important we have women in leadership to pave the way for others. Educating, supporting and encouraging other women to set their goals high can help us to break down the barriers.
We are leading by example and demonstrating the right mentality; we can, we are and you can too.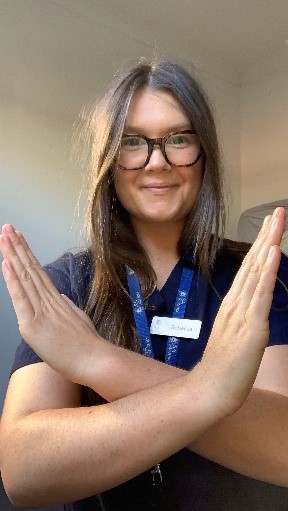 Dr Alice, Consultant, General Medicine at RAH
Representation matters; if we see ourselves in our leaders, we are empowered to follow that path for ourselves
A diversity of ideas and values better aligns us to our consumers and patients – we are better able ensure all values are considered
Health leaders are seen from other areas, meaning that female representation in health can have positive influence on other industries
We are ultimately better off if we can benefit from the input of all groups in our community. If we do not include women, we miss out half the community's ideas and contributions. This is true for all groups in our community but arguably women are the largest 'minority' that has been subjected to bias and discrimination.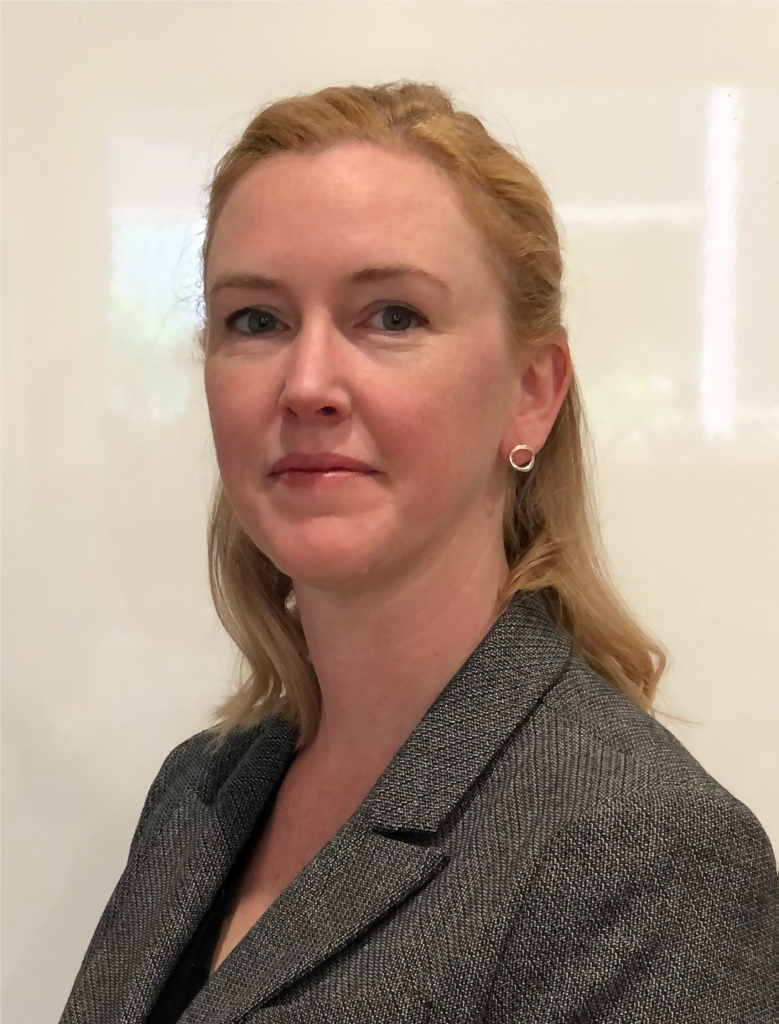 Jai, Acting Nurse Lead Neuroscience and Rehabilitation
At the age of 17, I decided to #breakthebias without really understanding at that time what it means and where it will take me. I felt that I just don't fit into this system where women have to seek permission on what should be their basic right – what to wear, what is the safe time to get out of the house, who they are allowed to fall in love with and so on…list is endless. So I decided to move, not just for myself but for many others in the family and society who will later look at me and feel 'yes we can do this too'.
My parents supported me to do this, and I moved out not just out of home but out of country – flew from India to Adelaide to explore and live life, all on my own. Diversity teaches us to look beyond our differences, makes us compassionate towards others and helps us to remove connotations that discriminate against people.
Diverse perspectives are directly proportional to productivity and improved processes. It leads to more creativity as well as improved brainstorming and solutions. It is critical for healthcare, especially in multicultural society like ours to include diverse opinions when it comes to process improvements and decision making.
Diversity and inclusiveness allow health systems to approach patients with better understanding and acceptance. Reflection on demographics and diversity of the employees in an organisation will make patients feel better represented and understood, hence better connected to the healthcare providers.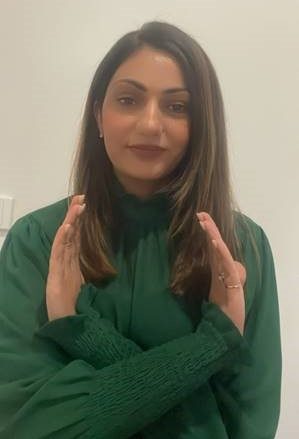 Mirella, Director, COVID Workforce Hub
The message of #breakthebias is a profound one – it inspires me to challenge obsolete social norms and preconceived ideas about societal gender roles. We are called upon to eliminate existing prejudices by breaking away from the biases that limit our perceived and actual potential, not just as women, but also as equal members of our communities.
For me, the benefits of diversity and inclusion are evident all around us – we live in a multicultural community where the richness of our social fabric relies upon the contribution of different cultures and value systems.
Each of us has a unique lived experience – if we can listen and learn from each other, and demonstrate empathy and understanding, we can avoid duplicating the same mistakes as our predecessors.
For society to fully realise the value of its female contingent, it must leverage the inherent abilities and aptitudes of all women! It is also integral to have the support of our male colleagues to overcome gender bias.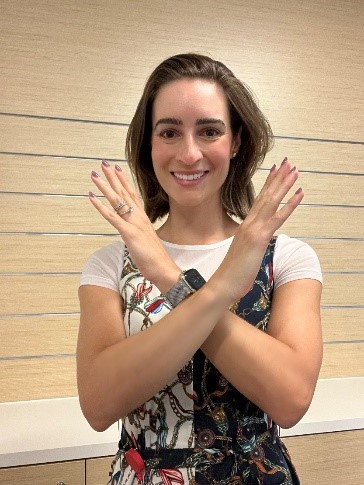 Samara, Manager CALHN Social Work Department
With over 50% of the of the population identifying as being female, it is important to see equal representation in all sections of society and businesses. Research tells us we all thrive when women thrive, including from an economic, societal and human rights perspective.
We must move beyond knowing the facts to actively disrupting the bias. Call out bias, squash stereotypes and reject discrimination.
As Lesley often says: "what you walk past you accept".
Ask yourself when commenting on a trait of a female "is this a stereotype?". For example, society might call a young female bossy when we could reframe this to talk to her leadership skills.
In the words of Michelle Obama: "No country can ever truly flourish if it stifles the potential of its women and deprives itself of the contribution of half its citizens".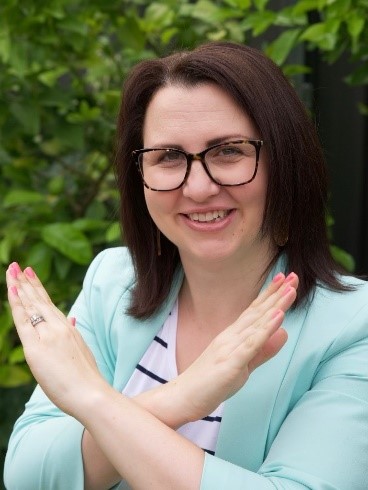 Barbara, RAH volunteer for 30 years
I started volunteering as a Lavender Lady at the age of 25. I started learning and working with other volunteers as a team member, and women encouraged me to be confident to take on any task that was asked of me. I even indulged in training new volunteers. I also took on the role of team leader for the team of volunteers who worked in the Emergency Department.
I am proud to have received badges and certificates, and I achieved my life membership in 2004. Having said that, my biggest reward was knowing I could help do what was needed as a volunteer for the patients that come into the hospital.
Today there is a different Royal Adelaide Hospital. Different women with even different job titles. The women are still caring, loving and welcoming. Knowing how to lead, and to have the power to run things and keep hundreds of volunteers satisfied and happy.
I am still inspired and encouraged by women from what is now known as the Volunteer Service Unit. My confidence continues to grow. I am now at the age of 61. I would like to think I will continue to be happy in the company of lots of women in which I have the privilege to have a good working and social relationship with.
The moment I took those first steps and walked in the door of the Royal Adelaide Hospital, those many years ago, was one of the best things I have ever done. I have never looked back.
Some members of our Volunteer Service Unit who combined have given almost 29,000 hours of their time and more than 68 years of volunteering.
Back: Barbara Smith, Eileen Micarone and Breeda Lawlor. Front: Katrina Darrington, Isabel Featherstone and Virgie Parsonage.