Wait times for patients with back pain have been cut from years to weeks thanks to a new virtual solution at the Spinal Assessment Clinic at the Royal Adelaide Hospital.
Several measures including the addition of a "Spinal Virtual Clinic" has helped extinguish a waitlist of up to 4 years and assist patients and referring doctors with guidance on care options in the community.
"On a waitlist, patients deteriorate"
Demand for the Spinal Outpatient Service far exceeds capacity, but most patients do not actually require a spinal procedure. These patients, defined as Category 3 referrals, have historically been allocated to a long-term wait list.
"On a waitlist, patients deteriorate…they deteriorate cognitively and physically, irrespective of their condition," said Matthew Beard, Lead Physiotherapist, Spinal Assessment Clinic.
"We needed to do something differently to improve both outcomes for patients and improve our clinic efficiency."
A digital solution
Operating within the existing budget allocation, Mr Beard has pioneered the virtual clinic to provide rapid assessment of Category 3 cases.
It's operated by a team of Advanced Practice Physiotherapists, with consultant oversight, within the Orthopaedic Spinal Service.
The team completes a desktop review of patient referral, history, and review of medical imaging before sending customised clinical advice to the referring GP within four-to-six-weeks.
"For the clinic, we can see more patients without increasing our staffing budget," said Mr Beard.
"For the patient, they get a decision about what's best for their care within six weeks."
Results speak for themselves
In a six-month study of the virtual clinic, only five per cent of GP referrals were re-triaged to a formal outpatient appointment following desktop review. For the remaining 95 per cent, care could be safely managed in the community by the referring GP.
The virtual clinic means there is an early line of communication established with the GP, who can then seek further advice at any time via email. Of the GP-managed group, six per cent made further contact with the spine service, relating to matters such as updated imaging, further relevant clinical information, or re-referral with new/worsening symptoms.
The service has markedly reduced wait list volume and had a significant impact on both the average and maximum wait times.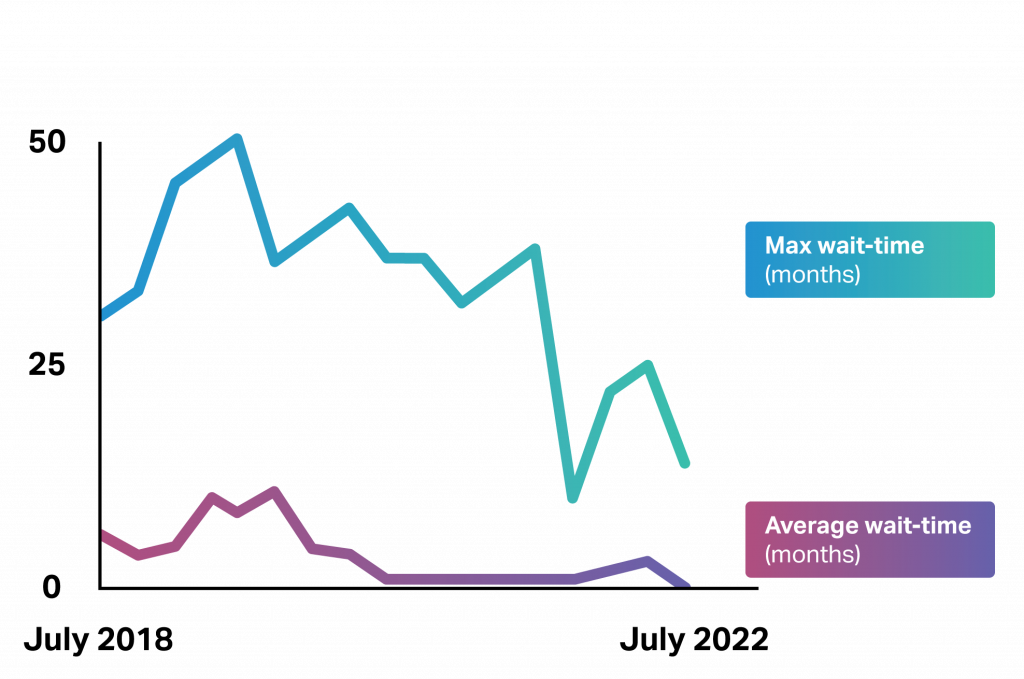 "The SVC is relieving wait list pressure, and ensuring the right patients turn up in the clinic in the correct timeframe" said Mr Beard.
No lost time
"For cases unlikely to benefit from surgery, rather than waiting around to receive an appointment, there are lots of other things that patients can do under the direction of their GP. This is the best outcome for patients," said Mr Beard.
If patients and GPs later require a formal outpatient appointment, such as if the clinical situation changes, this can occur without delay.
"In that case, those patients are now seen within months, not years. Because, thanks to the SVC, we now have capacity for timely review of potential surgical cases" said Mr Beard.
Assessing the impact
Mr Beard has received correspondence from interstate clinicians who are interested in the innovation in outpatient care.
The Spinal Assessment Clinic is now collaborating with researchers at the University of South Australia to understand how patients feel about the approach.
The Spinal Assessment Clinic Team