Central Adelaide's vaccination program has now administered more than 500,000 vaccines, playing a key role in supporting South Australia's vaccination program.
The achievement comes as children aged 5 to 11 also became eligible for COVID-19 vaccinations this week.
CALHN's successful COVID-19 vaccination program includes clinics at Wayville, Kilkenny, Rundle Mall (Myer Centre), Royal Adelaide Hospital and The Queen Elizabeth Hospital. The Wayville clinic is able to administer more than 2400 vaccines each day at its Adelaide Showgrounds location spanning 7900sq m.
Vaccines have also been delivered at pop-up clinics, mobile outreach services and specialist programs to ensure vulnerable and low health literacy communities have access to the COVID-19 vaccination.
Central Adelaide's CEO Lesley Dwyer recognised the contribution of the many staff involved in COVID-19 vaccination services.
"Congratulations to everyone involved in our vaccination program – with the rollout of the booster program and vaccinations for children aged five to 11, the team have had to work hard over the holiday period," Professor Dwyer said.
"You are playing such an integral part in keeping our community safe."
She also thanked for the community for turning out to help stop the spread of the virus.
"As we know, vaccination is one of the best tools we must reduce the severity of illness and likelihood of ending up in hospital," she said.
CALHN Executive Lead for COVID-19, Rachael Kay said Central Adelaide's COVID-19 vaccination program also played a vital role in boosting vaccination rates for diverse communities who may have found it difficult to access mainstream vaccination services.
"Since we began our vaccination program, we have delivered a broad range of services to many vulnerable groups who may not have been vaccinated, leaving them more less protected against this virus," she said.
"The positive experiences in our vaccination clinics have improved the COVID-19 vaccination uptake in vaccine-hesitant groups of people and I'm proud of our success in helping to protect these vulnerable communities."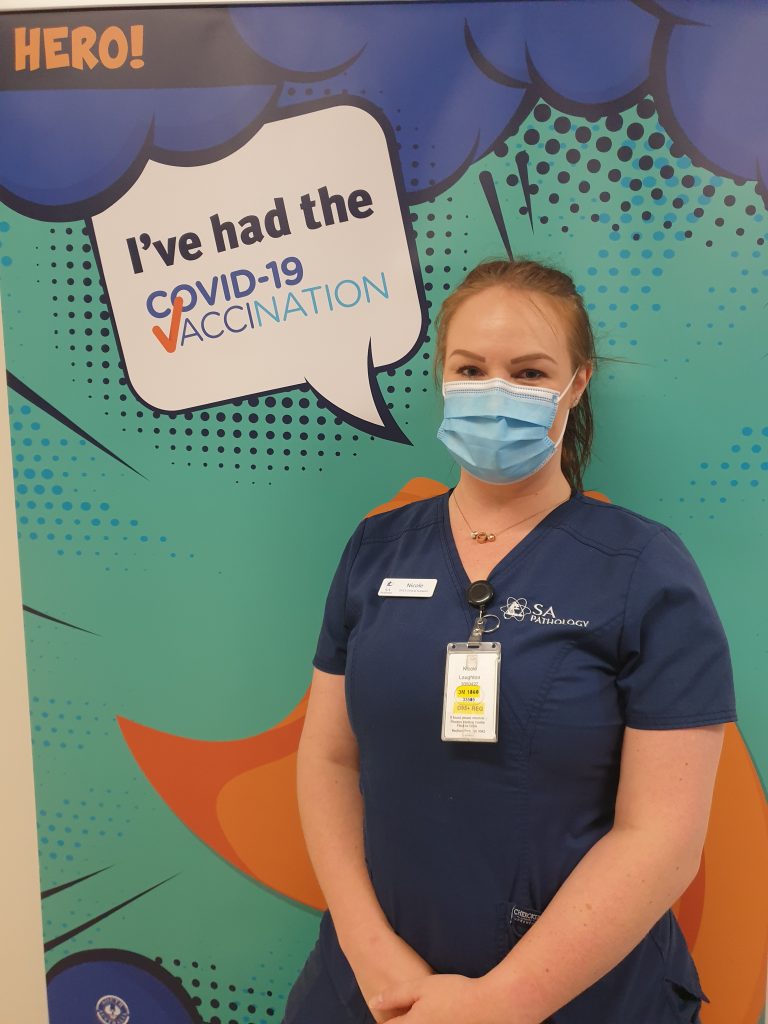 Mobile Clinic Service
Central Adelaide's mobile clinic service has played an important role in supporting many vulnerable groups, with more than 5000 doses administered in less than five months in 2021.
Staff used a decommissioned ambulance vehicle to transport and administer the vaccine to at-risk members of the community, including those experiencing homelessness, alcohol and drug addiction and acute mental illnesses, under a partnership between CALHN and SA Ambulance Service (SAAS).
In 2021, the service visited a range of sites and non-government organisations including West Care Day Centre, Vincentian Men's Shelter, Hutt St Centre, Street Link Youth Homelessness and Adelaide Parklands Outreach.
The clinic also supported refugee and culturally and diverse communities, attending community events and visiting Kilburn's St Vinnies New Arrival Centre, the South Australian Muslim Community, also visiting Wongganga Turtpandi, an Aboriginal Health Service at Port Adelaide to reach First Nations people from SA's remote communities.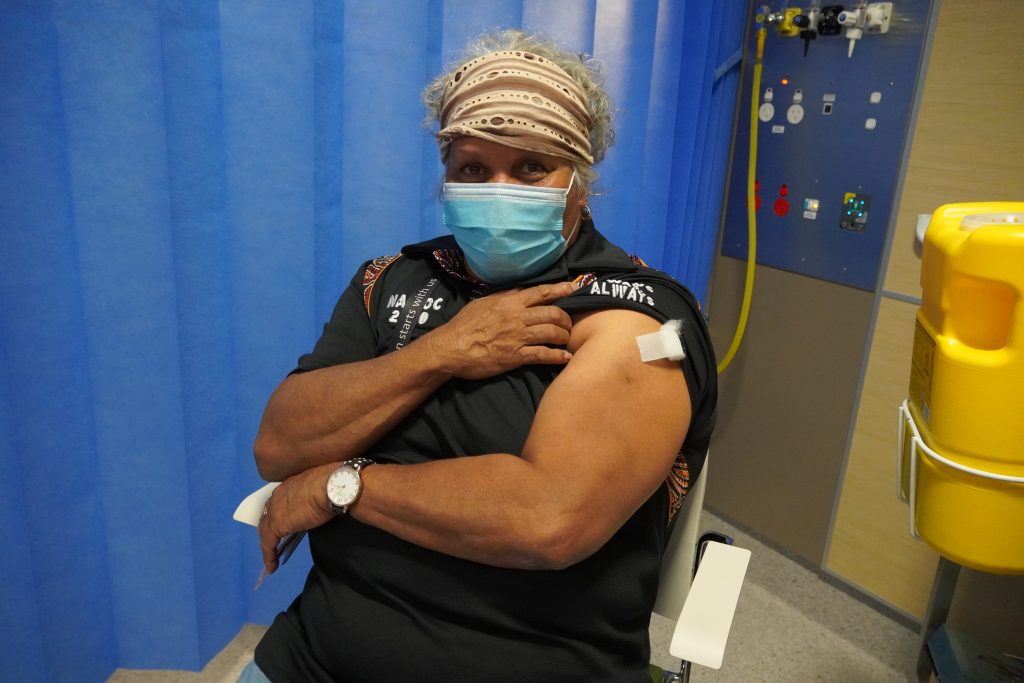 Specialist vaccination clinics
An outreach program run by the Wayville vaccination clinic also provided vital COVID-19 vaccinations to patients at the RAH and TQEH.
The specialist vaccination clinics offered advanced support to vaccine recipients with medical conditions, including people with more than one immunological condition or who have previously suffered an adverse event from a vaccination.
Read one patient's story here.
Refugee Health Service
Central Adelaide's Refugee Health Service also contributed to assisting communities with lower vaccination rates, by offering specialist resources to support vaccine hesitant people and groups with low health literacy.
The service, which offers interpreters in over 50 languages to help non-English speaking communities navigate the health system, delivered a tailored vaccination approach.
A female client, newly arrived from Afghanistan, told staff she was grateful for the personalised care.
"When I came here, they explained to me the current situation with COVID and lockdown and what to do to keep safe," she said.
"I have good explanation about COVID vaccine because I can't understand the television.
"Staff here encouraged me to find out about COVID and my children are very happy and proud that I am now vaccinated.
"Now my children can come here too, I will bring them because I trust this clinic – I know this place will take care of my family, I would be scared to take them elsewhere.
"I have told the other women in my community to do it too."
For more information about how to find a clinic or to book your vaccination visit SA Health's website here.