To celebrate International Women's Day here at Central Adelaide we look back at the many and varied contributions women have made to health care over the years.
Read about the dedicated women who have provided vital care for our community, contributed to research breakthroughs and advocated for equity.
Matron Gladys Tanner, The Queen Elizabeth Hospital
Born in England in 1921, Gladys came to South Australian with her parents in 1925. She completed training at the RAH in 1944 as a nurse on the gynaecological ward, becoming an Assistant Matron of RAH in 1955 and then Deputy Matron.
She was appointed first matron of the whole hospital complex in 1958, and for the next 23 years oversaw nursing at TQEH.
In 1988 she said,
"I feel that I have had a very rich experience in nursing.  It has spanned forty-one years … and the last twenty-three and a half years of my nursing was at The Queen Elizabeth, where I had what I think of as a fairly unique experience of being involved in commissioning of a new hospital, and establishing the nursing service, and the development of the programmes within the hospital.
"I feel that it has been very rewarding. I also think I have been very privileged to have worked with so many people who I felt to have been fine people. I think when you work closely together, you learn from each other, and I think that this has been one of my most enriching experience."
Dr Helen Mayo, OBE
Born in Adelaide in 1878, Helen studied medicine at Adelaide University, topping the class and wining prestigious scholarships.
A true trailblazer, she was the second woman to graduate in medicine from Adelaide University.
Beginning her career as a Resident Medical Officer at the Adelaide Hospital, Helen would go overseas to gain experience in midwifery, tropical medicine and women's and children's healthcare, before going into private practice back home.
She was appointed Honorary Anaesthetist at the Adelaide Children's Hospital and in 1911 was appointed Clinical Bacteriologist at the Adelaide Hospital.
In 1909 she helped set up what would become the Mothers and Babies Health Association in response to the high infant mortality rate at the time. By the 1930s South Australia had the lowest rate of infant mortality in the world. She also founded, what would later become the Mareeba Babies' Hospital. In 1935, she was appointed an OBE for her contribution to maternal and child welfare.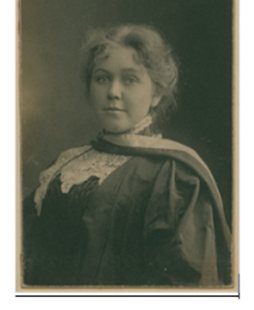 Nancy Atkinson (nee Benko/Cook), Bacteriologist, OBE
Nancy was recognised as one of the world's leading authorities on bacteriology, leading research on Salmonella bacteria, antibiotic and vaccine development and the isolation of the polio virus.
With a Master of Science from the University of Melbourne, Nancy moved to Adelaide in 1937 and began working at The Institute of Medical and Veterinary Science (IMVS).  Initially she was involved in the development of the BCG vaccine in the fight against tuberculosis, she then turned her attention to penicillin, responsible for the manufacturing Australia's first batch of penicillin in 1943.
In a letter from Nancy to the Commonwealth Serum Laboratories in Melbourne, dated 26 October 1943, she wrote:
"It is wonderful stuff.  I made a little and have tried it as an ointment in a couple of staph. and strep. Infections and the wounds became completely free from these organisms in about 36 hours.  Both cases were chronic and had been going on for months. There is a great need for penicillin production in Australia".
Nancy went on to specialise in the study of Salmonella bacteria.  She is the founder of the Australian Salmonella Reference Centre and discovered a new strain of bacteria, which she named S. Adelaide.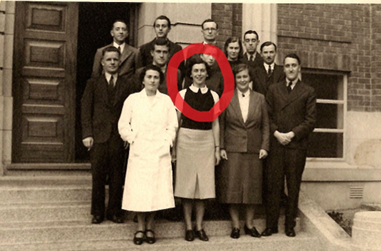 Winifred Preedy, Dentist
Wilfred was the second woman in South Australia to graduate from Dentistry from the University of Adelaide in 1927.
In 1928 Winifred established her dental practices in the Liberal Club Buildings on North Terrace. The workroom where she used to do her prosthetic and denture work was "about as big as a three-penny bit … you couldn't swing a cat in it, it was so small".
In the same year she also began working at the Royal Adelaide Hospital as a dental surgeon, becoming the first female to work in the Dental Department.  She used to do the morning sessions at the hospital and attend her private patients in the afternoon. This arrangement continued until 1937, when her private practice became so busy, she had to stop working at the hospital. In appreciation of her service, the Royal Adelaide Hospital gave her an ink stand.
Over the forty years Winifred practised in South Australia, she became a well-known and sought-after dentist. Although she treated both adults and children, but she was primarily associated with treating children's teeth.
"Dr Preedy was an excellent dentist. As a child I was afraid of dentists, but she looked after me very well and took the fear out of going to the dentist. She was like a 'mother' and I remember her with great affection" – The Rev Peter Randal, Rector, St Cuthbert's Anglican Church.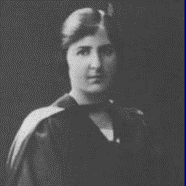 Eno Ashton, masseuse/physiotherapist
Although she was an Honorary Masseuse at the Adelaide Hospital after gaining at diploma of massage, Eno Ashton had to also work in the army at Keswick Barracks to earn some money.
She was finally appointed to a paid position at the hospital in 1921, as Resident Masseuse. She was a stalwart of the department and in 1935 the department received a dedicated workspace.
In 1938, the polio epidemic that swept the State saw the department's services be in very high demand. Ashton resigned from her position in 1944, having seen the department and profession develop into what would soon be known as physiotherapy.
She was remembered by her students as an expert in massage, who demanded the same high standards in ethical practice from them that she espoused in her duties.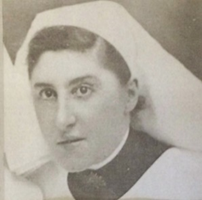 Pauline Crosby, the RAH Volunteer Services
Pauline funded the incredible volunteer service in 1971, with the aim to provide patients with a service that would assist and enhance their comfort and wellbeing during their stay.
Pauline was approached by the Women's Inter-Church Council to act as a liaison officer for a role within the RAH to visit patients at the hospital.
When she met with the Chief Social Worker, she was told about the challenges that patients face because they often do not have any support or means, or they just needed someone to talk with.
It wasn't long before Pauline was given an office to work from and this began the creation of the Lavender Lads and Ladies Volunteer Services.
Over the years, more and more services and roles were introduced, and the number of volunteers grew with it. What began with a small number of volunteers taking patient laundry to their own homes to wash and helping to run a few errands has now grown into a workforce of over 400 volunteers who generously spend their time to support in endless ways.
Today, the Lavender Lads and Ladies are known as the Royal Adelaide Hospital Volunteer Services Unit after amalgamation of various RAH Volunteer streams that occurred with the move to the new Royal Adelaide Hospital location.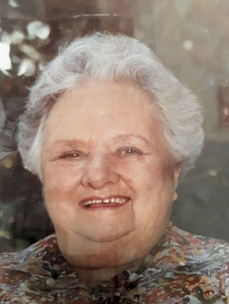 Mrs Marjorie Hele OAM – TQEH Friends
Marjorie founded the Queen Elizabeth Hospital Canteen Committee in 1959 but the committee's duties quickly grew from a canteen trolley service to also serving waiting clients.
The committee changed its name to The Friends of the Queen Elizabeth Hospital and Marjorie was the chair for 32 years.
Under her guidance, The Friends helped so many patients and families through offering accommodation, craft therapy, baby bundles for mothers in need, Christmas gifts and food for needy families, transport, a carpentry clinic for male patients, clothes and toys for the Sexual Assault clinic clients, as well as cups of tea and meals.
Her services were publicly recognised in June 1981 when the Woodville South Rotary Club gave Marjorie the Keith Murdoch Award for outstanding community service. Characteristically, Marjorie used the money that accompanied the award to purchase two recliner chairs for the hospital maternity wing.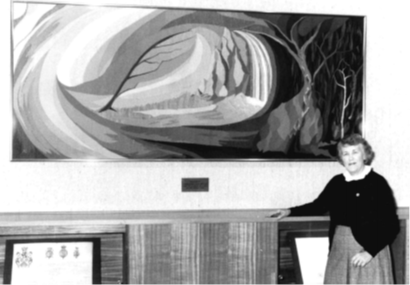 Kim Morey, outgoing inaugural CALHN Aboriginal board member
Kim's family connections are from Central Australia, she is of Anmatyerre/Eastern Arrernte descent. She has recently been appointed as the Co-Theme Leader, at the Wardliparingga, Aboriginal Health Equity Theme, SAHMRI. Kim has extensive experience working within the Aboriginal Health and Housing portfolios within the South Australian Public Sector both operationally and at a strategic level.
She brings this experience and knowledge to her role as part of the Wardliparingga Aboriginal Research Unit at SAHMRI and is passionate and motivated to improve health outcomes for her community.
Kim brought a sound understanding of how research and evidence links within the policy frameworks across Aboriginal health in her role as a CALHN board member.
Her contribution as a board member from July 2019 to September 2021 helped to achieve a strong focus and commitment from CALHN to become national leaders in the provision of high quality and culturally responsive health care to Aboriginal and Torres Strait Islander people as an important strategic ambition of the network.
Kim has been a delegate of the National Congress of Australia's First People, Reconciliation SA and volunteered on local Aboriginal community-based boards of management. She is a past Chair of the Aboriginal Health Research Ethics Committee of the Aboriginal Health Council of South Australia, has a Master of Public Health and is a Master of Business Administration candidate at University of Adelaide.