Ensuring South Australians get the most advanced, personalised and research‑informed cancer care
A coordinated cancer service
The Bragg Comprehensive Cancer Centre (BCCC) will bring together South Australia's leading cancer researchers, clinicians, patients, carers and technology as well as combining the best education, prevention programs, treatment, and long-term care in one coordinated service.
Giving cancer patients the most advanced, personalised and research-informed care.
We are currently in the establishment and planning phase. The federal government has committed $77 million to establish the BCCC.
The BCCC will:
Fast-track the translation of discovery research being done in South Australia through locally run clinics and clinical trials, ensuring the State's growing cancer research output is brought to bear on the care and treatment of cancer patients in SA.
Be deeply integrated with the national cancer research effort and through this create a local capacity to draw on discoveries made, and on clinical trials being run, in other jurisdictions.
Improve equity of access to better diagnosis and treatment across regional and diverse populations.
Improve the workforce resources we have available to provide cancer care, including better primary care training for diagnosis and treatment.
Develop and promulgate evidence-informed cancer prevention programs for South Australians.
Define, deploy and measure quality metrics to ensure the most effective, safest, efficient and financially responsible cancer care delivery.
Social and economic benefits for South Australia
The BCCC will have a positive impact on:
Diagnostic outcomes and prognosis of all Australians diagnosed with cancer.
South Australia's economy through growth of jobs in research and cost-effective cancer treatment available locally.
The BCCC will secure South Australia's position within the growing number of comprehensive cancer centres across Australia.
This will unlock opportunities for South Australians to participate in national clinical trials and ensure South Australia has a seat at the table when the national cancer research and clinical care effort is boosted by the launch of the National Cancer Plan in 2023.
A world-class partnership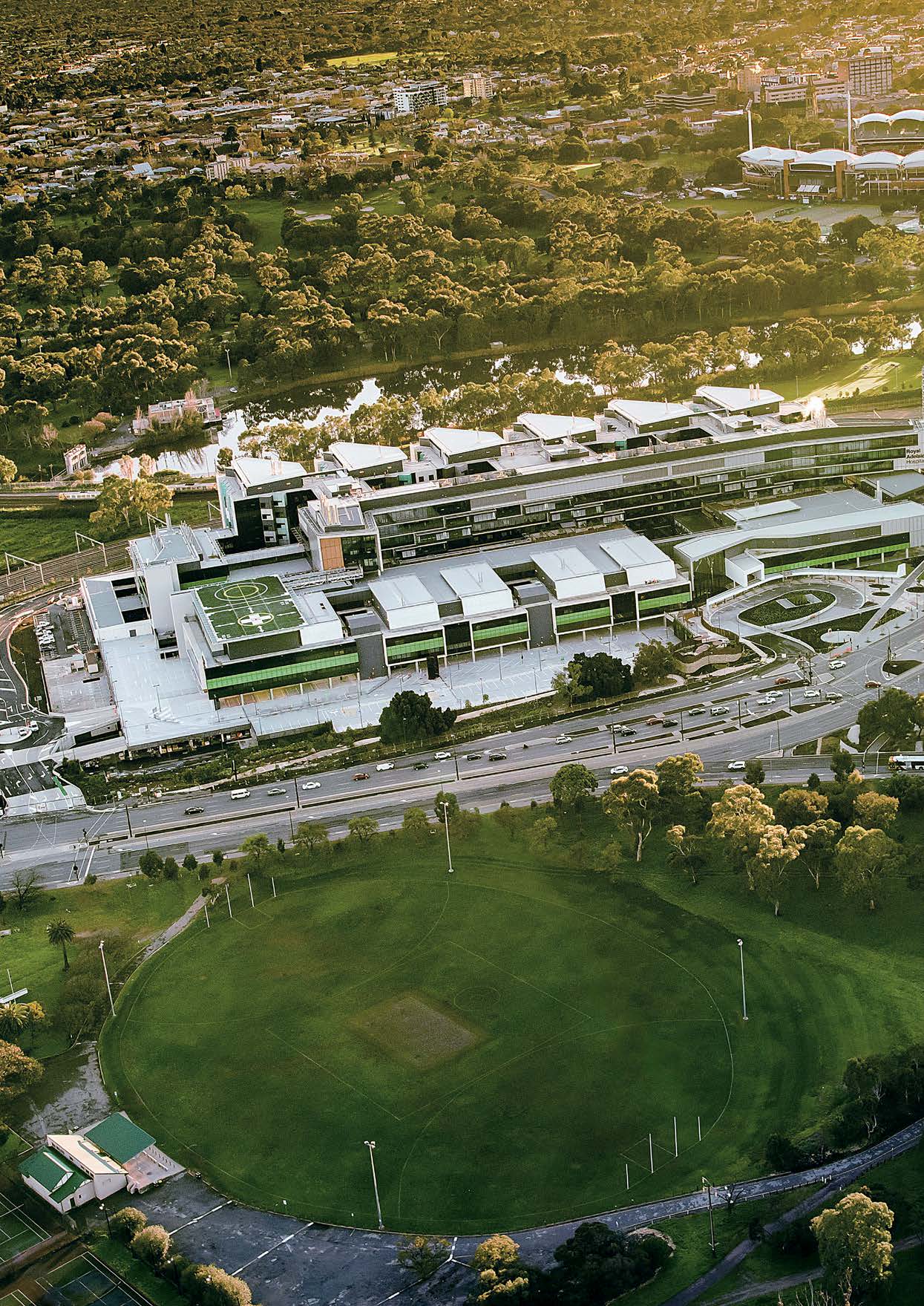 For further information contact the AHIP project team.