Construction work on the five-level purpose-built clinical services building at The Queen Elizabeth Hospital (TQEH) is now underway, beginning an exciting new era for health services in Adelaide's western suburbs.
This week piling and sewer works began on the centrepiece of the $314 million TQEH redevelopment, which will deliver a larger emergency department, a new intensive care unit, operating theatres and rehabilitation facilities.
Construction is expected to be completed by mid-2024.
The state-of-the-art facility, spanning 27,000 square metres and co-designed by staff and consumers, will allow for the transition of many services from the existing tower building at the hospital, which was built in the 1950s.
Already completed redevelopment works include upgraded cardiac catheterisation facilities, finalised in July 2019, and the new 500 space multi-storey patients and visitors car park which opened in December 2019.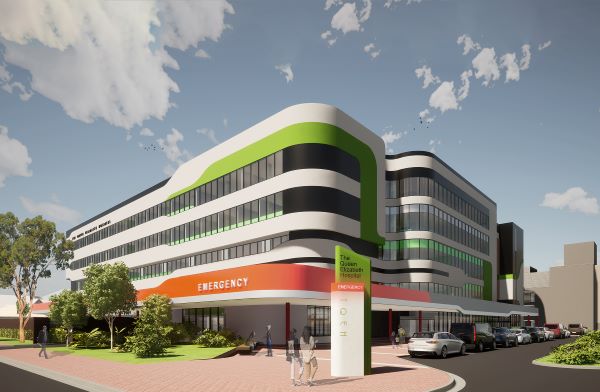 The clinical services building will support the delivery of world-class healthcare service by offering a range of services including:
an emergency department with 46 treatment bays
12 operating theatres and day surgery suite
a 14-bed intensive care unit
a central sterile supply department
52-bed inpatient rehabilitation facility
medical imaging and pathology spaces.
View the redevelopment concept design fly-through here.
With the construction site located adjacent to the existing hospital and associated health services, building works have been staged to minimise disruption to patients, staff and visitors and enable the usual TQEH operations to continue.
Rachael Kay, Central Adelaide LHN Executive Director for Capital Projects and Planning, says investment in the new facility is future-proofing healthcare for people in the western suburbs.
"This milestone comes after years of planning and consultation with consumers and clinicians, and we look forward to seeing the new building take shape," Rachael says.
TQEH provides inpatient, outpatient, emergency and mental health services to more than 250,000 people living in Adelaide's west.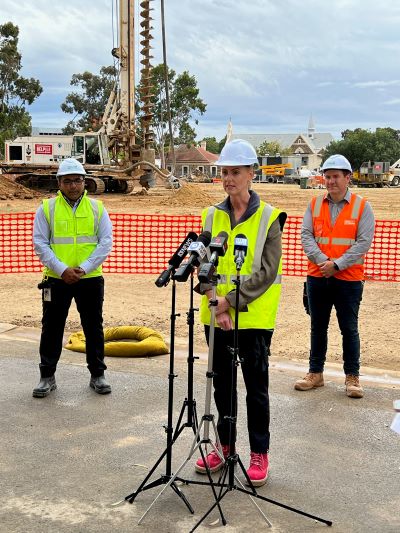 Project history:
Feb 2022         Work on clinical services building commences
Mar 2021         Carpark closes to enable demolition and preliminary site works to begin
Dec 2019         Construction of a 500-space car park completed
July 2019         Upgraded cardiac catheterisation facilities completed.